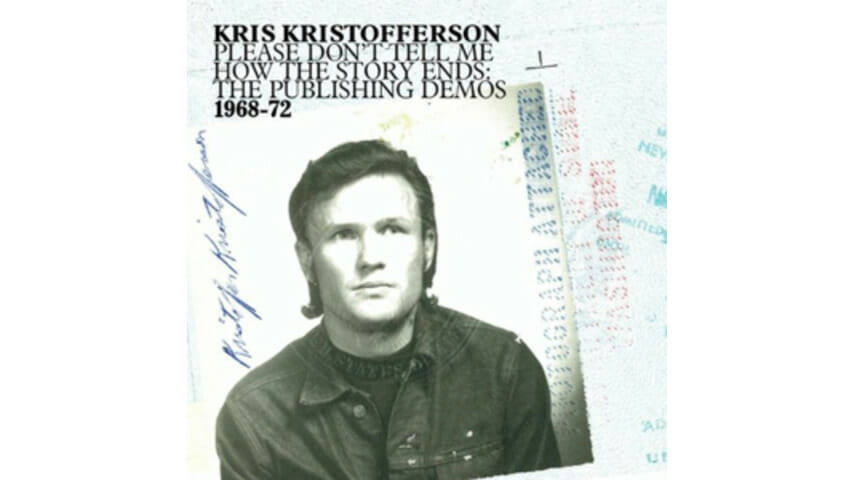 Digging up the roots of an essential Music City songwriter
Over the last four decades, Kris Kristofferson has cut hit records and starred in too many movies to count, but the Nashville maverick should be remembered first and foremost as a songwriter. This appealing set of 16 previously unreleased demos ranges from his days of '60s obscurity to his early-'70s fame as one of the architects of the Outlaw movement, back when Janis Joplin's smash take on his "Me and Bobby McGee" helped to cover the rent.
Along with Kristofferson's own hushed version of that song, highlights include the full-band recording "When I Loved Her," which could pass for polished Top 40 pop; the folky "Duvalier's Dream," featuring a voice that's sweeter than his usual growl; and the harrowing piano ballad "Epitaph (Black and Blue)." If the steady parade of soulful losers sometimes verges on predictability (and tunes like "The Lady's Not for Sale" do rely on cringe-worthy depictions of the opposite sex), just remember—these rough sketches weren't meant to be consumed en masse in the first place.