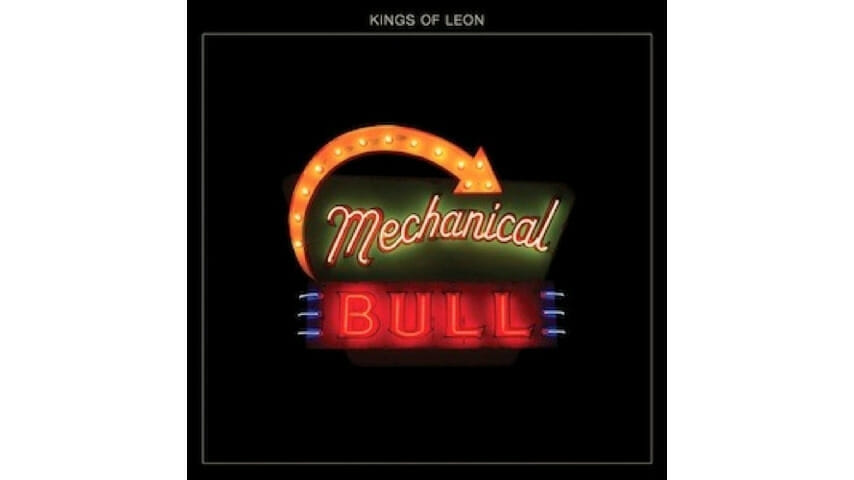 With Kings of Leon's sixth studio album, Mechanical Bull, the Followill boys wrap a collective fist around their Southern-fried rock, wind up and aim to throw it to legendary status. Unfortunately, they miss and it lands in the five-day-old dregs of a keg in an Anytown, USA backyard.
Caleb swishes lyrics in his mouth like funky-flavored Listerine, perhaps an attempt to mask the blandness. They lack any conviction, originality and seemingly, effort. Lines like "Beautiful War"'s "The warmth of your body / There's no body / I'd rather hold" couldn't persuade anyone whose favorite movie doesn't star Katherine Heigl. "Love is a beautiful war," Caleb winces. Sure, perhaps when you are married to a Victoria's Secret model.
Fans of the Kings' galloping ode to Varsity Blues-style won't be disappointed. The swampy sizzle burns on and around like a wooden roller coaster glowing with embers, continuing to sear in the hard template they built themselves.
"Can't make out what you're saying / But you rub me the right way / With your child-like persuasion," opens "Temple." The irony is not lost. "I've got my hands in my pockets / I'm still crossing my fingers," it continues later, pouncing around the solid guitar structure. I'm still crossing my fingers, too, that maybe next go-'round KoL shakes off the formula and takes a creative chance. The beer's gone stale; it's time to go home and refresh. Try again when this snore of a hangover subsides.