Kindness Envisions an Imperfect Utopia of Empathy on Something Like A War
Kindness' third album is their most emotionally lucid, but it can't preach to everyone
Music
Reviews
Kindness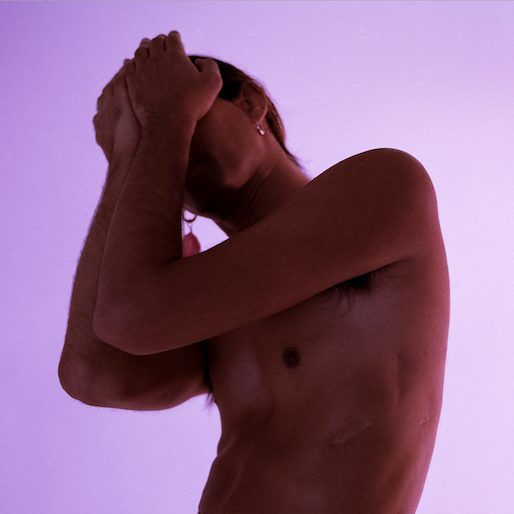 Early in Kindness' third album, Something Like A War, British producer and artist Adam Bainbridge makes an overt reference to Lora Mathis, an artist whose notion of "radical softness as a weapon" seems in dialogue with the revival of writer Audre Lorde's self-care as a revolutionary mode of self-preservation. The mantra must have resonated for Bainbridge, who gave a talk at Red Bull Music Academy in 2015 that laid bare the anxieties of coming to terms with their gender identity, and the "homophobic and transphobic" blogger who effectively forced them out of the UK music scene before returning as Kindness.
Something Like A War seems like a response to this virtual bully, a campaign for love amid personal and political friction. It kicks off with "Simbambaneni" and "Raise Up," a one-two punch of disco that preaches radical universal acceptance. The idea seems to be the driving force behind Bainbridge's newly-opened world. Where their earlier work (the sleek, monochrome grooves of World, You Need a Change of Mind and the meandering, post-pop explorations of Otherness) largely leaned away from autobiography, this record—Kindness' first in five years—makes its clear that tenderness is at the forefront of their mind. They enlist their collaborators to do the same.
To be sure, Something Like A War is Bainbridge's most emotionally direct and resonant work yet, a melange of funk and R&B dispatches that envisions a utopia of inclusivity in which its inhabitants must keep love close to their chest. But too often, the Kindness project has settled into the familiar anonymity that makes Bainbridge a great producer—they produced tracks for Blood Orange, Solange and Robyn, the latter of whom appears here twice, and wrote and produced everything they've released—and a just-OK pop star. It remains the case here.
"Who You Give Your Heart To," a duet between Bainbridge and Los Angeles singer Alexandria, doesn't fill in the space afforded by its beautifully spare, quiet-storm backdrop with the tension and anguish that this sort of back-and-forth requires. Elsewhere, "No New Lies" should be a star-making turn for nascent UK vocalist Cosima. Her weary alto sings of desire in the face of deception, evoking Sade—a clear influence—in the process. But where Sade crouched her devastation and desire in grand, extended metaphor, this track settles for repetition instead.
Something Like A War is at its most emotionally lucid when Bainbridge cedes their spotlight to artists who have an established penchant for high-drama heartbreak and hurt. Over cello-heavy trip-hop in "The Warning," frequent collaborator Robyn yearns with the same level of gravitas that she's held her whole career. "Please just tell me that it hurts," she sings, stretching out and luxuriating in sorrow. Jazmine Sullivan fares even better on "Hard to Believe," the album's Sampha-cameoing second single and just about the best thing on here. Even when the melodrama is nondescript—Sullivan pines confidently to an uncertain man that she's what he needs, though, we don't know really know much else—she's earnest and certain in her capacity to give love.
Here, Kindness struggles with personalizing the quest for connection. It's an issue that has beleaguered other pop producers with a revolving cast of singers, often women, in their midst. Mark Ronson comes to mind, whose own failed marriage and its ensuing onslaught of feelings was proxied through a line of pop-leaning women (and Angel Olsen). But even that album, Late Night Feelings, had capital-P pop singers waxing about twice-weekly therapy sessions and drunk-dials, candidness dressed up in couture—not the other way around.
That's the fundamental issue of Something Like A War: Kindness, in their efforts to cultivate and redistribute softness as a universal tenet, forgot the key rule of living honestly—your vulnerabilities must be specific enough to connect with. "Softness as a Weapon" repeats the line, "Don't try to be so tough / Under your hardness / That's where you fall in love," a mantra that means well but stumbles into itself. In an attempt to foster their own truth through their music, Kindness forgot that universality doesn't mean platitude. More often, it means the opposite.