Watch Kendrick Lamar Fight for Rihanna in "LOYALTY." Video
Images via Aftermath/Interscope Records
Music
Video
Kendrick Lamar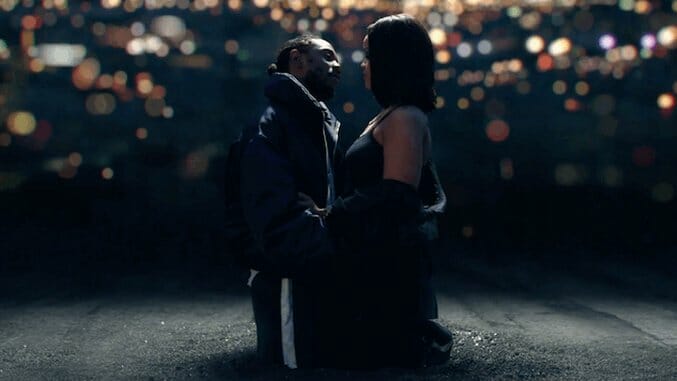 Kendrick Lamar has become known to release stunning visuals to accompany his music, and the new video for his Rihanna collaboration "LOYALTY." is no different.
The video for the DAMN. single is directed by Dave Meyers with help from The Little Homies as always. Rihanna and Kendrick find themselves in a handful of insane situations that have us imagining what it would be like to have a full film of the duo as badass crime bosses or something like that. They both seem to have the acting chops for it, plus their chemistry is undeniable. One can only dream.
Watch the "LOYALTY." video above.