Happy Birthday, John Lennon! Hear an Interview with Lennon and Yoko Ono from 1969
Photo by Keystone/Getty
Music
Features
John Lennon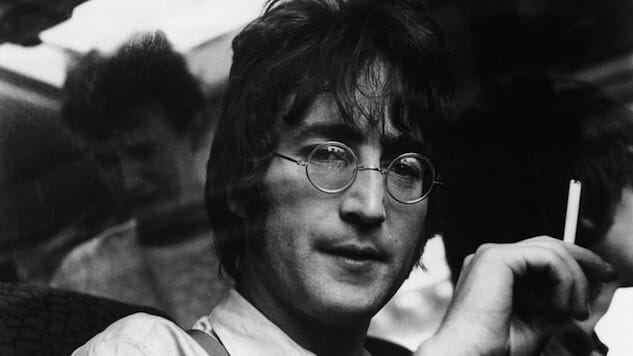 John Lennon, the famed Beatles singer/songwriter, solo artist and peace activist would have turned 79 years old today (Oct. 9). To celebrate the career of one of the most influential musicians ever, we're sharing audio from a John Lennon interview in 1969. Footage and images from Lennon's Bed-Ins for Peace with his wife, Yoko Ono, from that year spread like wildfire. The two-week-long "bed-ins" were held at the Hilton Hotel in Amsterdam and the Queen Elizabeth Hotel in Montreal, and they were meant to publicly question and and nonviolently criticize the Vietnam War.
Read: The 50 Best Beatles Songs

In this radio interview, you can hear Lennon and Ono talk to their friend, journalist and eventual Oscar-winning filmmaker Howard Smith about all sorts of topics: Richard Nixon, education, theories of change, hippies, mantras, "The Ballad of John and Yoko" and more.
Listen to a John Lennon interview from 1969 via the Paste vault below.