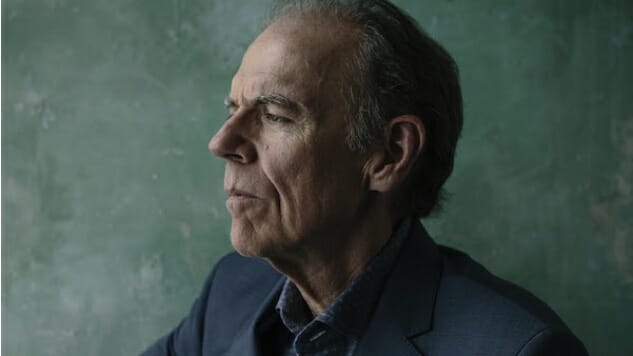 There aren't many musicians out there with as many names, credits and hits on their resumes as John Hiatt. A celebrated songwriter on his own solo works, Hiatt is also the man behind dozens and dozens of other artists' songs. His works have been covered by everyone from Bob Dylan and Eric Clapton to Mandy Moore and Jimmy Buffet. He's a true wielder of versatility, indeed.
Whether you know him from Jewel's cover of his classic "Have a Little Faith in Me," Rosanne Cash's take on "Pink Bedroom," or Charlie Sexton's version of "Tennessee Plates," Hiatt is stitched practically all over the intertwining fabrics of country, blues and rock 'n' roll. Throughout it all, he is consistently releasing solo studio albums, including last year's The Eclipse Sessions.
On this day in 1987, Hiatt taped an eight-song set for King Biscuit Flower Hour that saw him performing especially energetic versions of "Memphis In The Meantime," "Alone In The Dark" and "Thank You Girl." The set also features stunning solos and guitar work by blues musician Sonny Landreth.
Listen to John Hiatt's 1987 set below.
John Hiatt: Talking about How Things Are