Joanna Newsom Releases Lyric Video for Captivating New Track "Make Hay"
Photo by Annabel Mehran
Music
Video
Joanna Newsom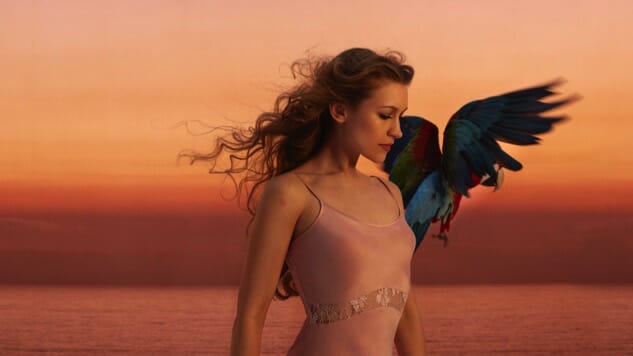 Joanna Newsom released her excellent fourth LP Divers one year ago today. In honor of the occasion, she's released a lyric video for "Make Hay," an outtake track from that album's recording sessions.
With captivating melodic twirls and an airy fabric of piano and bells, it's easy to overlook the heaviness of the lyrics. But "Make Hay" is about the death of a friend, and Newsom reminds us that "the day is long, but not so long."
Listen to "Make Hay" above, and read our 2015 interview with Newsom here.