Joan Shelley's Like The River Loves The Sea Offers a Place to Hide from the Outside World
The Kentucky folk-singer's new album feels brighter and more confident than her previous work
Music
Reviews
Joan Shelley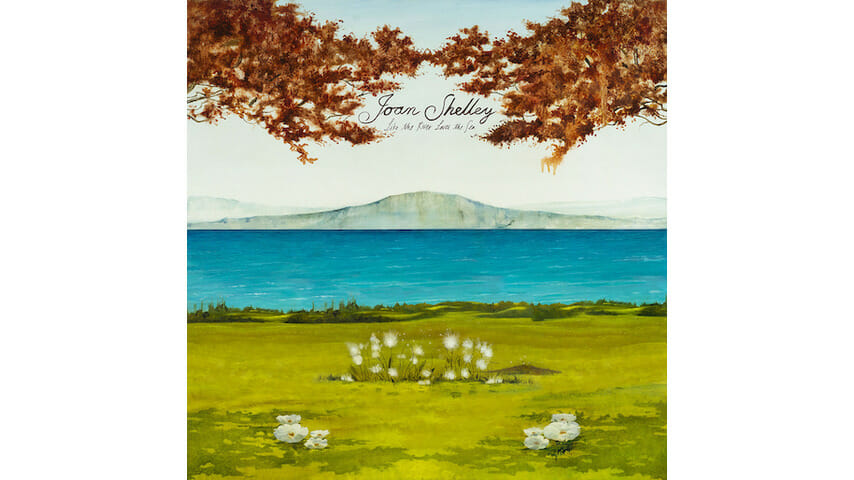 Joan Shelley was kind enough to include a thesis statement with her new album Like The River Loves The Sea. It's the first track, "Haven," and its only verse goes like this:
A haven woven with warm colors
A woolen place to rest your head
And a light comes in
Forms and binds you
To mold and carry you this long way to go
Shelley isn't just the singer of the song. She is that light. This was already established back in 2017 by Paste's review of the Louisville-based folk-singer's previous (self-titled) full-length: "Shelley's light is absolutely irrepressible."
In fact, it glows even brighter on Like The River Loves The Sea, her sixth LP. Where Joan Shelley and 2015's Over And Even occasionally dimmed Shelley's songs with shadowy production or dusky arrangements, the new album's dozen tracks feel more confident and out in the open. Take, for example, "Coming Down For You," a spirited song of devotion driven by a repeated guitar riff that seems to flicker like a flame in a steady breeze, featuring the world-class backing vocal work of Bonnie "Prince" Billy, aka Shelley's fellow Louisvillian, Will Oldham. He shows up later, too, on "The Fading," a delightfully lilting ode to the natural world: Springtime light, a muddy river, winding vines and rising seas dot the track, which is not only the best on the album, it's also a centerpiece of sorts. "Oh Kentucky stays on my mind / It's sweet to be five years behind," Shelley sings, poetically capturing the alluring, unhurried pace of life in her home state.
Perhaps it's her existence in easygoing Kentucky that causes Shelley to write so many timeless songs: They're everywhere on Like The River Loves The Sea. You can almost feel the front-porch humidity hanging around "Teal," an elegant ballad with a vocal melody that's quirky but comforting. "The Sway" sounds like a long lost folk-song cousin of The Five Satins' doo-wop standard "In The Still Of The Night," while a gentle harmonium drone in "Awake" gives that song a traditional Irish feel. And the penultimate track, "High On The Mountain," is blessed with a lovely arc of a chorus that's underscored by an aching string section and sublime backing vocals from two more Louisville singers, Cheyenne Marie Mize and Julia Purcell. "Hiding from the buses, cars and streets," Shelley sings in the bucolic hymn. "Can't we stay here where the air is sweet?"
As usual, she surrounded herself with skilled and tasteful players. The strings are performed by Sigrún Kristbjörg Jónsdóttir (violin/viola) and Þórdís Gerður Jónsdóttir (cello), which is a fancy way of saying Shelley recorded the album in Iceland. The virtuosic guitar work of her longtime accompanist Nathan Salsburg is an ever-present backdrop on the album, and James Elkington—himself an accomplished solo artist—plays bass, percussion and a variety of instruments with keys and/or buttons. Together, they are a wonder-team of nuanced playing: Substantive enough to ground Shelley's feather-light vibe, but subtle enough so as not to overpower her.
That balance is a big part of what makes Like The River Loves The Sea so special. It's not about particular combinations of notes and words, although putting those together with invariable beauty certainly doesn't hurt. Instead, Joan Shelley's greatest gift is her approach to making music—to create a welcoming refuge from the world's noise. A balm for our troubled times. A haven for those who need it, if only for an album's length every couple of years. You'll want to stay longer.