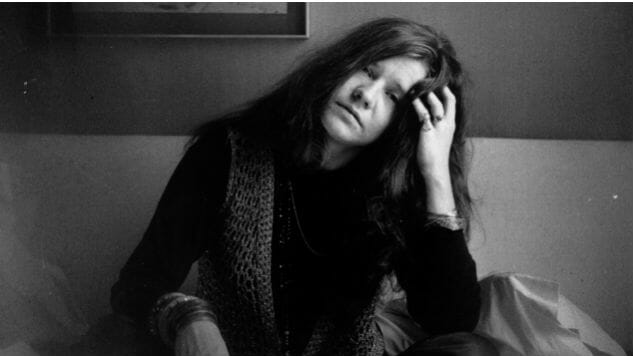 Janis Joplin has delivered some of the most incredible rock vocal performances ever. Her forceful rawness went against the grain of typical female lead vocalist conventions, and her style is still hard to mimic today, even as many musicians try. On this day (Feb. 12) in 1969, Janis Joplin performed one of her best-known songs "Piece of My Heart," and this live recording is the perfect opportunity to bask in her glory.
Read: The Spirit of Janis Joplin is Alive and Well at SXSW 2019
This set was the second of two nights at New York City's Fillmore East. Other highlights from this performance included renditions of Eddie Floyd's "Raise Your Hand," The Chantels' "Maybe" and The Bee Gees' "To Love Somebody." Hear Joplin perform with her then-new backing band—Sam Andrew (guitar, vocals), Richard Kermode (organ), Brad Campbell (bass), Roy Markowitz (drums), Cornelius "Snooky" Flowers (sax, vocals), Terry Clements (tenor sax) and Luis Gasca (trumpet)—on this day in 1969.
Listen to "Piece of My Heart" via the Paste vault below.