Janelle Monae's Dirty Computer: An Emotion Picture Set to Premiere on BET and MTV Next Week
Photos by JUCO
Music
News
Janelle Monáe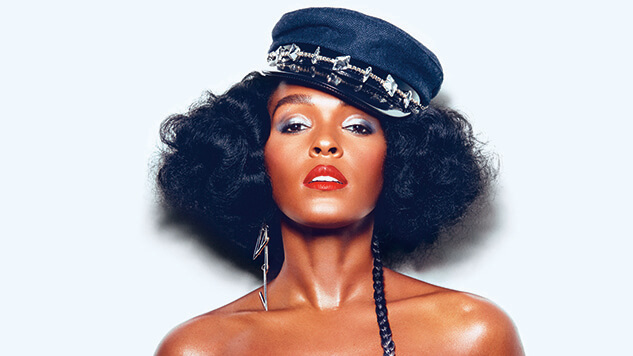 Following the release of "weird kid" anthem "I Like That" and the teaser trailer for Janelle Monae's new album in February, it has been announced that her Dirty Computer: An Emotion Picture will receive a cross-channel premiere on cable networks MTV and BET. It will premiere on Apr. 26, the day before Monáe's Dirty Computer arrives on Apr. 27.
The 44-minute film, as described in a press release, "is a visually stunning story of a young woman named Jane 57821 (Monáe), who is living in a totalitarian near-future society where citizens are referred to as 'computers'." The dystopian feel of the film explores what happens when "mind and machine merge" while "the government chooses fear over freedom."
The film serves as the visual companion to Monáe's forthcoming album, with actress Tessa Thompson (Creed, Thor: Ragnarok) co-starring. Monáe serves as a producer on the project, with Andre Donoho and Chuck Lightning splitting directorial duties on the film. A slew of amazing video directors have their hands in the film, as well, from Alan Ferguson to Emma Westenberg to Lacey Duke.
In addition to BET and MTV, their sister channels, including MTV2, MTV Live, mtvU, BET Jams, BET Soul and BET Her, will also simulcast the film on Apr. 26.
The stars seem to be aligning for Monáe to finally get the recognition she deserves this year. You can preorder her new album here and follow these links to revisit its advance tracks: "I Like That," "Pynk," "Make Me Feel" and "Django Jane."