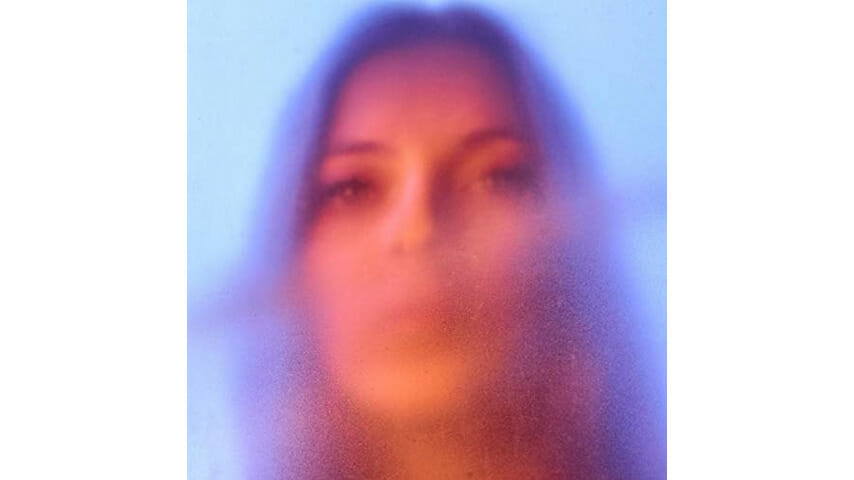 The number of young—often Gen Z-young—musicians finding streaming success before ever releasing an album continues to grow. Maggie Rogers' "Alaska" accumulated viral hype and millions of streams years before it found a home on her debut album Heard It In A Past Life. Thanks to SoundCloud, "Ocean Eyes" brought Billie Eilish overnight fame almost three years before she'd release WHEN WE FALL ASLEEP, WHERE DO WE GO? at the ripe old age of 17. And, most recently, Lil Nas X galloped his way to the number one spot on the Billboard Top 100 with country/trap crossover "Old Town Road," one of only two songs on his Spotify page.
In other words, singles are often overpowering albums in the streaming age, which means we're going to see a lot more of artists like Eilish, Rogers and Jade Bird, the powerhouse British vocalist and songwriter who nabbed the opening slot on that mystical Jason Isbell/Father John Misty tour. The 21-year-old musician has more than 1.6 million monthly Spotify listeners thanks to early hits like "What Am I Here For" (which has more than 12 million streams as of this writing) and "Lottery" (more than 10 million), all of which preceded a full-length release of any kind. Five of the 12 songs on her dynamite self-titled debut are singles—catchy, exorbitant rockers that have helped her gain acclaim at South By Southwest, on late night television and in the music media over the past few years. Let it be known far and wide that Bird, who sings with a vigorously charged rasp comparable only to that of Amy Winehouse, Adele and/or Janis Joplin, has one of the most distinct voices of any singer/songwriter to emerge from any genre recently. She sounds like the adopted child of Joplin and Leslie Feist, or Cat Power and Grace Potter.
Thematically, however, Jade Bird is an album of loose change, a pocketful of shiny, well-written nuggets that might give off a lot of flash individually but when put together don't equal the sum of their parts. Thankfully, Bird's singular musical style—a chalky blend of roots-rock, country and pop—and her mighty, mighty roar cancel out any thematic fumbles entirely and make Jade Bird one of the more impressive solo debuts of the year so far.
Cohesion may be lacking, but it's exciting nonetheless to hear a debut pop-adjacent rock album that doesn't sound overproduced. Album opener "Ruins," a classic meetup at the junction of romantic uncertainty and a search for self, is entirely acoustic for the first minute, allowing Bird's powerful voice to take center stage. And it does take up a lot of room: Bird sings the words, "I mean it when I say that I'm not sure who I am," but based on her strapping singsong, she sounds entirely self-assured. "Does Anybody Know," lowlighted by only a gentle strumming, is also spare enough that Bird's desperate howl is on full display as she cries, "Does anybody know there's a soul that needs savin'?"
She swaps acoustic guitar for keys on "My Motto," which beautifully unfolds into a confident ballad which finds Bird sharing her wizened mantra: "If it hurts so much to stay, then let him go." Jade Bird isn't just about relationship falterings; the singer honestly conveys both her highs and lows, aspects both sexy and sad. On "Uh Huh," she's smugly on the other side of a relationship with an egoistic loser, watching some other girl flail around with the guy she ditched. "Good At It" is a sly flaunting of sexual energy. "Is she good at it?" Bird teases. "So when she says loves you, you forget how I made you feel?"
"I Get No Joy," another of those five aforementioned singles, makes the biggest splash of the bunch. Watching Bird perform the song on The Tonight Show Starring Jimmy Fallon makes me think of a young Fiona Apple, but with less twitchy energy. Bird is unbelievably calm and collected in a live setting, which is a particularly good thing in relation to "I Get No Joy"—it's an earth-rattling, soul-shattering hit, and she sings it with the confidence of someone who's been doing this for decades.
Jade Bird is the vision of a young woman confidently strutting into her career. A charismatic performer, unforgettable vocalist and wise-beyond-her-years storyteller, Jade Bird is posed to become Americana's answer to Lorde, a pop singer making guitar music for a generation of romantically anxious listeners. Jade Bird is surely the beginning of a wild ride to star status.