Hear Jack White Cover Blondie in This Rare '90s Recording
Image via Discogs/YouTube
Music
News
Jack White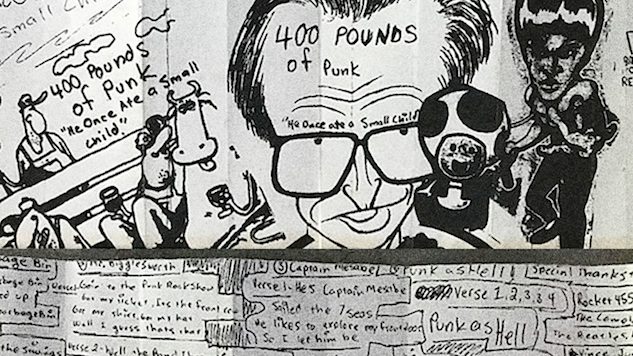 Third Man Records' Ben Blackwell has released a previously unreleased and unheard cover of Blondie's "One Way Or Another," featuring vocals from Jack White himself.
The track was recorded in 1997 while White was serving as engineer for 400 Pounds of Punk's EP He Once Ate A Small Child. Recorded on cassette in a "makeshift home studio" in Detroit, the EP contains an unlisted fifth track: the Blondie cover, on which White shares vocal responsibilities with the band's lead singer Jamie Cherry. This was recorded in a time when White hadn't even begun to experience the fame he would one day gain, just two years before The White Stripes released their debut self-titled album in 1999.
Blackwell revealed his discovery in an essay written for Discog's Cassette Week, with the platform releasing the single not long after its publication.
"The cassette, titled He Once Ate A Small Child, is, as far as I can tell, the rarest physical release of a Jack White performance," writes Blackwell in the essay. "And prior to the mention here, the release was completely undocumented. I doubt more than a half-dozen people even knew about it."
Though clearly showing its origin—there's no denying that this was recorded by a bunch of young musicians in the '90s in a makeshift space—the track's angsty, garage-rock rebellion gives a refreshing take on the original version. Check out the cover below, and read up on White's current fall tour here.