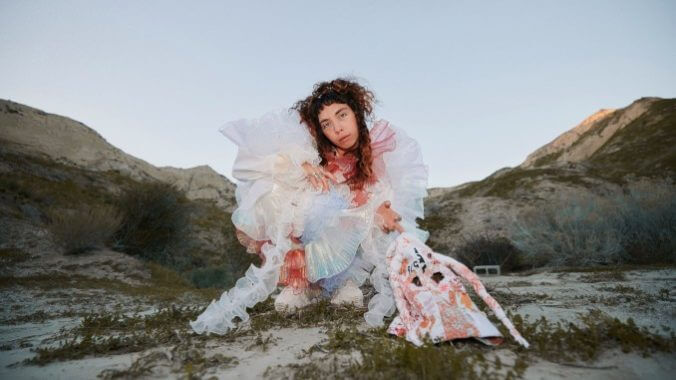 Asheville native Indigo De Souza announced today her new album All of This Will End, coming April 28 on Saddle Creek, alongside a music video for the new single "Younger & Dumber."
The 25-year-old singer/songwriter first started writing her own songs at 11 and began self-producing in 2016. She eventually self-released her first full-length LP I Love My Mom—an endearing and raw album exploring life experiences with hits like "How I Get Myself Killed," and "Take Off Ur Pants." The album was picked up by Saddle Creek, and re-released in 2021.
Her acclaimed album Any Shape You Take was also released in 2021 with Brad Cook, who's also worked for artists like Bon Iver and Waxahatchee. While there's a difference in maturity and sound between the two albums, both were met with acclaim.
The newest single "Younger & Dumber" off her anticipated album All of This Will End is a beautiful ballad, raw with emotion and heartbreak. Indigo emphasizes the line "And the love I feel is so powerful it'll meet you anywhere / And the love I feel is so very real that it'll drag you down" switching to a heavier tone—almost belting the intense emotions. The song explores how traumatic experiences can shape your worldview as you come of age. Finding love in the dark places is essential to growth and coming into one's own.
The music video for the single was directed and created by De Souza, with clothing designed and constructed with help from her mom, Kimberly Oberhammer. The album's breathtaking artwork was also created by Oberhammer, featuring two skeletal-like bodies waiting around in a desert after their car had crashed.
All of This Will End marks a new era for De Souza, one that focuses on the importance of human connection, community and taking care of yourself. While that's always been her mantra, the album's soundscape follows along. In a statement, De Souza says, "All of This Will End feels more true to me than anything ever has."
Watch the music video for "Younger & Dumber" and check out the artwork and tracklist for her upcoming album, as well as upcoming tour dates below.
All of This Will End Artwork: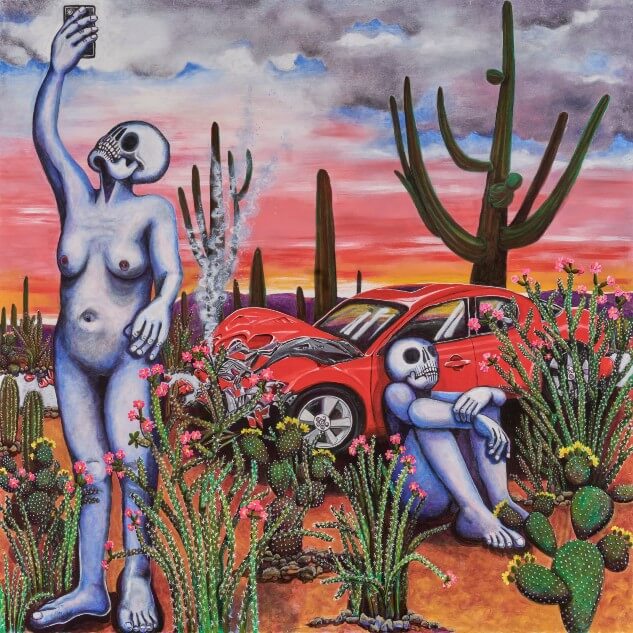 All of This Will End Track List:
1. Time Back
2. You Can Be Mean
3. Losing
4. Wasting Your Time
5. Parking Lot
6. All of This Will End
7. Smog
8. The Water
9. Always
10. Not My Body
11. Younger & Dumber
Indigo De Souza Tour Dates:
March
01 – Savannah, GA @ Lodge of Sorrows
03 – Okeechobee, FL @ Okeechobee Festival
11 – Birmingham, AL @ Saturn
12 – New Orleans, LA @ Toulouse Theatre
14-17 – Austin, TX @ SXSW
18 – Fort Worth, TX @ Tulips (Southside Spillover)
19 – Houston, TX @ Secret Group
May
13 – Salt Lake City, UT @ Kilby Court Block Party
17 – Madison, WI @ The Majestic
18 – Chicago, IL @ Thalia Hall
19 – Detroit, MI @ El Club
20 – Toronto, ON @ Opera House
22 – Boston, MA @ The Royale
23 – Philadelphia, PA @ Union Transfer
24 – New York City, NY @ Webster Hall
26 – Hamden, CT @ Space Ballroom
30 – Washington, DC @ 9:30 Club
31 – Carrboro, NC @ Cat's Cradle
June
02 – Atlanta, GA @ Terminal West
03 – Asheville, NC @ The Orange Peel
August
14 – Indianapolis, IN @ TCU Amphitheater at West River State Park *
15 – Columbus, OH @ KEMBA Live! *
17 – St Louis, MO @ The Pageant *
18 – Kansas City, MO @ Arvest Bank Theatre at the Midland *
19 – Minneapolis, MN @ The Armory *
24 – Troutdale, OR @ Edgefield *
25 – Vancouver, BC @ Vogue Theatre *
27 – Bend, OR @ Hayden Homes Amphitheater *
30 – Berkeley, CA @ Greek Theatre at UC Berkeley *
31 – Los Angeles, CA @ Greek Theatre *
September
01 – Del Mar, CA @ The Sound *
06 – Las Vegas, NV @ Brooklyn Bowl *
08 – Phoenix, AZ @ The Van Buren *
09 – Santa Fe, NM @ Santa Fe Opera *
10 – Morrison, CO @ Red Rocks Amphitheatre *