Imogen Heap to Reimagine Her Harry Potter and the Cursed Child Score as New Album
Images via Mark Metcalfe/Getty, Sony Music Masterworks
Music
News
Imogen Heap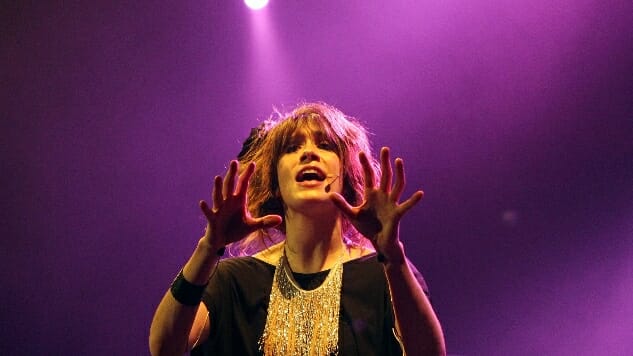 Imogen Heap's latest project, an album based on the internationally acclaimed stage production of Harry Potter and the Cursed Child, is set for release later this fall.
The Music of Harry Potter and the Cursed Child: In Four Contemporary Suites is written and performed by Heap. The album is presented as four contemporary musical suites, each showcasing one of the play's theatrical acts. This unique new album features Heap's music from the stage production, further reworked.
The Music of Harry Potter and the Cursed Child will be released by Sony Music Masterworks, and available in stores and digitally on Nov. 2.
"This album is like nothing I've ever attempted before," Heap shares in a statement. "It's four suites containing music from each of the four acts of the play, Harry Potter and the Cursed Child. With over 100 moments of music in the play, the challenge was how to weave them together, and I think it has manifested into a really enjoyable listen, with memories for those who've seen the play, musical accompaniment to those with the script of the play or simply just to enjoy the music as a stand-alone album."
"It is crafted to be listened to in its entirety, taking the listener through different worlds within each suite," she adds. "I don't know another album like it."
"The album represents many months of dedication from Imogen to ensure that the music of Harry Potter and the Cursed Child is as magical in album form as it is on stage," said Mark Cavell, COO, Sony Music Masterworks. "Their collective vision and execution is second to none."
Based on an original new story by J.K. Rowling, Harry Potter and the Cursed Child is a play by Jack Thorne, directed by John Tiffany, with music and arrangements by Heap. The play premiered in July 2016 in London. It is also now playing on Broadway, where it has earned numerous awards and widespread acclaim.
"I hope others enjoy listening to it as much as I've enjoyed making it," said Heap. You can preorder the album here.