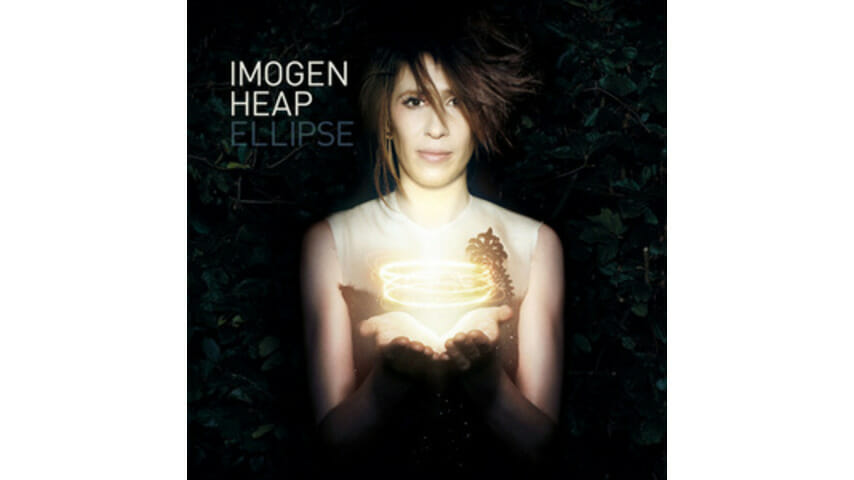 So-called "Download Diva" continues musical exploration of the waking dream.
Suspend your disbelief for a moment and try to imagine the musical grayscale between Kate Bush's Hounds of Love, Peter Gabriel's late Genesis/early-solo era, the entirety of The Cocteau Twins' catalog and Beth Orton's Trailer Park. This almost approaches the casserole of sound on British singer/songwriter Imogen Heap's third solo release, Ellipse.
Calling Heap's music "ethereal" is somewhat akin to labeling The Cure's oeuvre "moody": Heap toys with vocals—shapes, timbre, harmonies, surface texture—in a manner unheard since the salad days of Tori Amos. On Ellipse she presents mini-symphonies of herself, with vocoders and Auto-Tuned versions of her helium-filled voice floating in and out of songs that glide—the amazing "Canvas," the magic patchwork quilt of "Earth"—more than they drive.