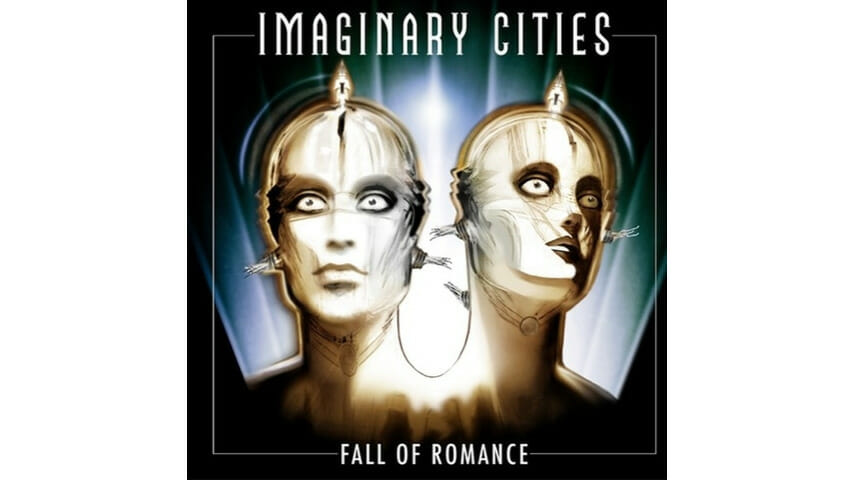 It's probably poor taste to stereotype a band based on its home country, but when it comes to adorable indie-pop, Canada is running a damn monopoly. And with their lovely sophomore LP, Fall of Romance, Winnipeg duo Imaginary Cities (multi-instrumentalist Rusty Matyas and vocalist Marti Sarbit) have earned their share of that booming business—blending rope-skipped boy-girl harmonies, dreamy orchestrations and classic pop chops into one irresistible package.
Which isn't to say Fall of Romance is high art. There's a slightly campy vibe to the whole affair, and the production is often slick to the point of blandness (Check the twinkly-eyed "Silver Lining," with its gang-chanted chorus, saloon-styled piano, and the tongue-in-cheek hook, "Get replaced with a synthesizer / They'd all be none the wiser"). But even the low points are lovably dorky, and when Imaginary Cities balance their whimsy with grit, the results are downright stunning—from the Disney-fied orchestral pop of "Chasing the Sunset" to the urgently soulful "9 and 10," which showcases the duo's gorgeous vocal harmonies. Sarbit has one of those slightly twangy, slightly jazzy voices that are all the rage right now (think a less cloying, more soothing Zooey Deschanel), but she oozes drama and conviction in a way her peers mostly don't. Even when the songs feel stale, she manages to shine: The album's most anonymous (and probably weakest) track is the Maytas-sung acoustic lullaby "A Way With Your Words."
Fall of Romance won't change any lives. But it's a sweet, tuneful indie-pop daydream from a band with a very bright future.