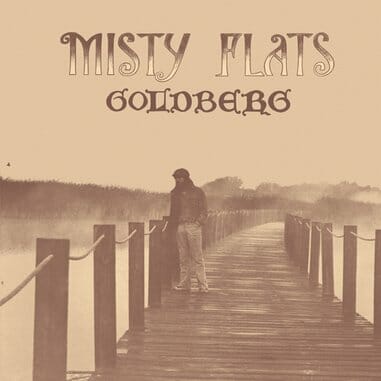 Less than a minute into "Hollywood," the lead track to Goldberg's 1974 Misty Flats, the Minnesotan, in an uncanny Neil Young warble, relates what might have ranked as a pastime for the songwriter in his youth: "Lately, I've been weird/drinking lots of beer/smoking joints in public toilets without fear."
About 40 years later, Barry Thomas Goldberg is having his solo debut re-released by Seattle's Light in the Attic Records. Originally issued in a run of just a few hundred, Goldberg's lilting compositions came as a follow-up to his work with an earlier ensemble, The Batch. There's not really a hint of that band's proto-power pop on Misty Flats's 11 tracks (although "China Doll" easily could have its chunky acoustic guitar turned into a composition suited to an ensemble performance). The album, especially in its sedate delivery, defies the presence of Michael Yonkers, a fellow Minnesotan known for his own succession of jacked-up psychedelia.
Goldberg, accompanied by Yonkers on supplemental instrumentation, backing vocals, and production duties, wends through matter-of-fact lyrics throughout Misty Flats. But the real impressiveness comes from Goldberg's straining vocals, which finds ample backing from Yonkers' best Paul Robeson impression, and the songwriter's judiciously plucked acoustic guitar. Goldberg, who spent time growing up in Las Vegas, watched the likes of Jerry Lee Lewis warm up before spotlight-bathed shows, so the tempered use of instrumentation heard on Misty Flats—as on the sparse folk found on "Magic Cloud"—serves as a pleasant surprise.
Digging up Detroit's Sixto Rodriguez about a decade back has enabled the folks at Light in the Attic Records to root down and find a pile of new gems. It'd be hard to replicate the success of that earlier folksy disc. And while Goldberg doesn't quite do it, there're more than enough inscrutable moments to make Misty Flats not just a worthy addition to the imprint's catalog, but an engaging listen for folk cultists.