Daily Dose: Glorietta, "Golden Lonesome"
Images via Mike Lawrie/Getty, Nine Mile Records
Music
Features
Glorietta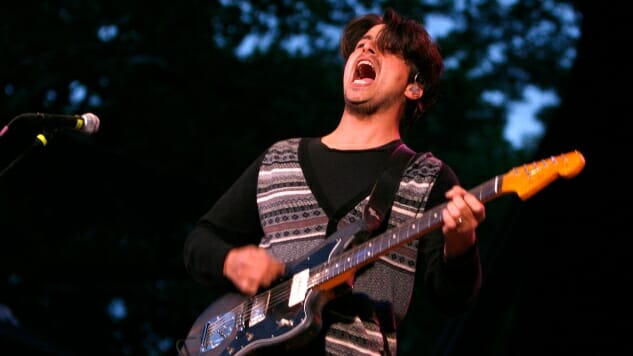 Daily Dose is your daily source for the song you absolutely, positively need to hear every day. Curated by the Paste Music Team.
Glorietta is a musical project that brings Matthew Logan Vasquez of Delta Spirit together with some of his closest friends: Noah Gundersen, Kelsey Wilson, David Ramirez, Jason Robert Blum and Adrian Quesada. The group is releasing their debut, self-titled record Glorietta on Aug. 24. Even Nathaniel Rateliff, who had an album with The Night Sweats come out earlier this year, joined in and leant vocals to the track "I Know." Today, June 22 marks the release of second single "Golden Lonesome," which follows the premiere of "Heatstroke" last week.
The track comes from a moment of crisis for Gundersen who, before flying out to the sessions in Glorietta, N.M., was feeling the effects of a recently ended relationship. "I was having a bit of a meltdown," Gundersen recalled. "I almost considered cancelling my flight. But instead I wrote this song and then called a Lyft to the airport."
The lyrics of "Golden Lonesome" distinctly come from this place of pain and change: "Better to kill it quickly than to slowly watch it die," reasons one of the lines. With the vocals at its forefront, the song generates a warm intimacy between performer and listener as a slight echo adds depth while maintaining a live rawness. "Tape ran constantly" during the band's nine days of recording, capturing an overflowing confessional in "Golden Lonesome."
Following the release of Glorietta's debut album, the band will tour throughout the month of October. You can listen to "Golden Lonesome" and watch a Paste Studio session by Vasquez below. Find Glorietta's tracklist and album art further down, along with the band's full tour dates.
Glorietta Tracklist:
01. Loser's Lament
02. Golden Lonesome
03. I Know
04. Friends
05. Hard Way
06. Sinking Ship
07. Easy Come Easy Go
08. Heatstroke
09. Lincoln Creek
10. Someday
11. Mindy With Fade
12. Las Estrellas
Glorietta Album Art: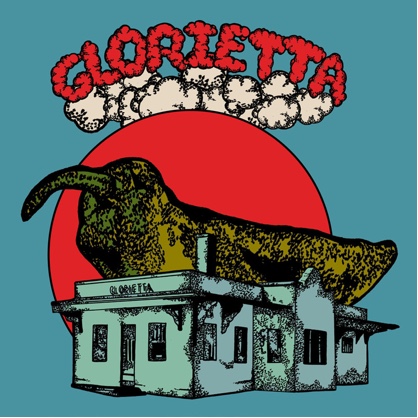 Glorietta Tour Dates:
July
26 – Belmar, N.J. @ 90.5 The Night's Songwriters On The Beach Series
27 – Newport, R.I. @ Newport Folk Festival
27 – Newport, R.I. @ Parlor
28 – Newport, R.I. @ Parlor
30 – New York, N.Y. @ Rockwood Music Hall
August
03 – Happy Valley, Ore. @ Pickathon
October
05 – Los Angeles, Calif. @ Troubadour
08 – Portland, Ore. @ Mississippi Studios
09 – Seattle, Wash. @ Tractor Tavern
12 – St. Paul, Minn. @ Turf Club
13 – Chicago, Ill. @ Old Town School of Folk
14 – Indianapolis, Ind. @ Hi-Fi
16 – Philadelphia, Pa. @ First Unitarian Church
17 – Boston, Mass. @ Brighton Music Hall
18 – Brooklyn, N.Y. @ Music Hall of Williamsburg
19 – Washington, D.C. @ Rock & Roll Hotel
20 – Carrboro, N.C. @ Cat's Cradle
21 – Nashville, Tenn. @ Mercy Lounge
December
13 – Dallas, Texas @ The Kessler
14 – Austin, Texas @ The Scoot Inn
15 – Houston, Texas @ The Heights Theater