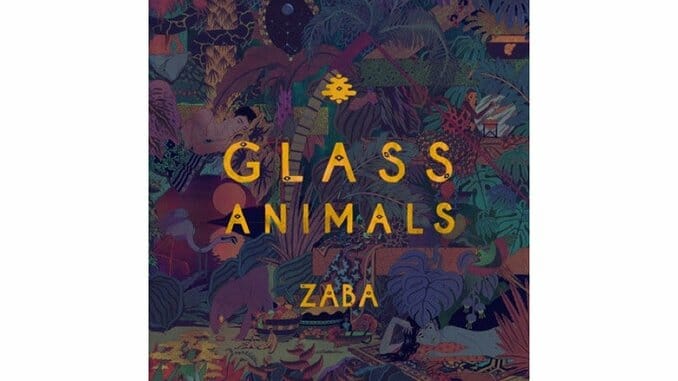 When Glass Animals frontman Dave Bayley says he's into cerebral music, he means it. The Oxford native has a degree in neuroscience from London's King's College. But Bayley, who cites trip-hop acts like Flying Lotus and Madlib as influences, is no snob when it comes to crafting heady, intricate beats and smooth R&B grooves.
Initially a bedroom project, Glass Animals grew into a quartet after Bayley brought three of his childhood friends onboard. The band's first EP, 2012's deliciously psychedelic Leaflings, sparked the attention of super-producer Paul Epworth (Adele, Bloc Party, Florence & the Machine), who signed the outfit to his new label, Wolf Tone. Since signing, the group has toured with St. Vincent and polished off its first full-length LP, ZABA, named after children's book The Zabajaba Jungle by William Steig.
ZABA is a head-trip of a record. Packed with jazzy harmonies, hip-hop beats and a variety of hard-to-pinpoint sounds (Bayley has said some fuzzy interludes are his pets chewing on the microphone), it's not afraid to get weird. Pop on a pair of headphones and a spine-tingling daze starts to set in. But after a few spins, the initial trance wears off and you find yourself peeling back the layers of each track. The entire record lends itself to this obsessive deconstructing. Connected by threads of deep electronics, varied percussion and smooth jazz, its songs are expertly woven together. They're distinctive once pulled apart, but can't resist melting back together into a single, mellow groove.
It's hard to imagine ZABA as a work in progress. The 11-song collection feels complete, as if it was dreamed up and composed in one fell swoop. "Flip" starts things off with a slow, seductive build before erupting into a warm wash of electronics. Arguably the most bass-heavy of the bunch, the track's beat is deep and sticky, pairing with percussion to form a sonic honeycomb. "Black Mambo" is also a steady build, leading with pizzicato strings that cascade via xylophone into rich, soulful harmonies. Later, "Gooey" delivers some of the album's trippiest lyrics. As Bayley croons about being "fresh out of an icky, gooey womb," the sleek vocals match the song's marmalade texture.
Every song on Glass Animals' debut is a potential earworm. ZABA's songs are both atmospheric and totally danceable, ideal for lazy Sunday mornings and hazy Friday nights. Produced by Bayley under executive production of Epworth, the album is bizarre, gorgeous, playful and dark—and it's absolutely mesmerizing.