Glass Animals Cancel All 2018 Tour Dates After Drummer Is Injured in Road Accident
Photo by Stuart C. Wilson/Getty
Music
News
Glass Animals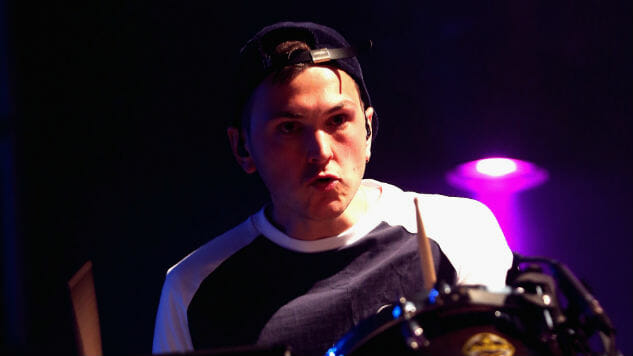 English indie-pop band Glass Animals were forced to cancel all their remaining 2018 tour dates after drummer Joe Seaward sustained life-threatening injuries in a road accident.
The band called off a series of festival appearances and two performances with Beck on July 10 without providing fans an explanation why. Thursday, however, Glass Animals took to Instagram to detail how Seaward was hit by a truck while biking in Dublin, Ireland.
Seaward suffered a broken leg and a complex skull fracture, but, miraculously, survived the accident. "After a couple long operations, he is now on the road to recovery," reads the post. See the band's full statement below.
Beck, currently embarking on his Colors tour, called on singer-songwriter Jenny Lewis to replace the band as his support for his first-ever performance at Madison Square Garden on July 19, as well as in Philadelphia, Pa., the day after.
As of now, Glass Animals just seem grateful that Seaward survived the accident. "It's going to be a long, difficult and winding road, but knowing how determined Joe is, and seeing how much his body has recovered already in the past 10 days, I am so optimistic that he will make it back to his cheeky old self," the band concluded.