Girlpool Announce Their Sophomore Album Powerplant, Share Lead Single "123"
Photo by Molly Matalon
Music
News
Girlpool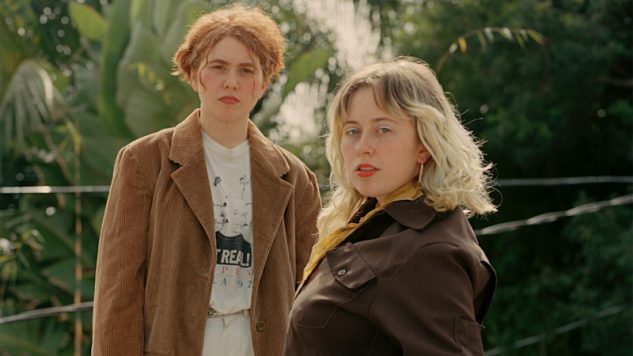 Girlpool are ready to up the volume in 2017. They've announced the impending release of their sophomore album—titled Powerplant, due out this May—along with a new single and a month-long tour of the U.S.
Powerplant serves as the follow-up to their 2015 debut LP, Before the World Was Big, and what will likely emerge as the most visceral change for the fans of that album is the addition of drums to the DIY duo's sound for the first time. Discussing the decision in a press release, bassist Harmony Trividad notes, "Cleo and I just were driving down the New Jersey turnpike when she mentioned that it might be exciting to expand our sound for the new songs," with guitarist Cleo Tucker adding, "The songs we were writing had the potential of getting really climactic. I think percussion adds a new part of the musical dynamic that we want to explore." Powerplant also sees the band channeling a web of new influences, with both members citing artists like Elliott Smith, The Cranberries, Brian Eno and Graham Nash as musical voices that made their way into the songwriting on the album.
There's definitely evidence for all of those, particularly The Cranberries, on the album's lead single and opener "123," where the band's traditional quiet guitar and bass interplay bursts to life with crashing cymbals, with Trividad and Tucker belting out lines like, "Looking pretty at the wall is my mistake in love installed / While the moth doesn't talk but in the dress the holes you saw," in unison.
Powerplant is out May 12 and marks Girlpool's ANTI- debut. You can find the album art and tracklist, along with the video for "123," the duo's upcoming tour dates, and their 2015 Daytrotter set, all below.
Powerplant Album Art: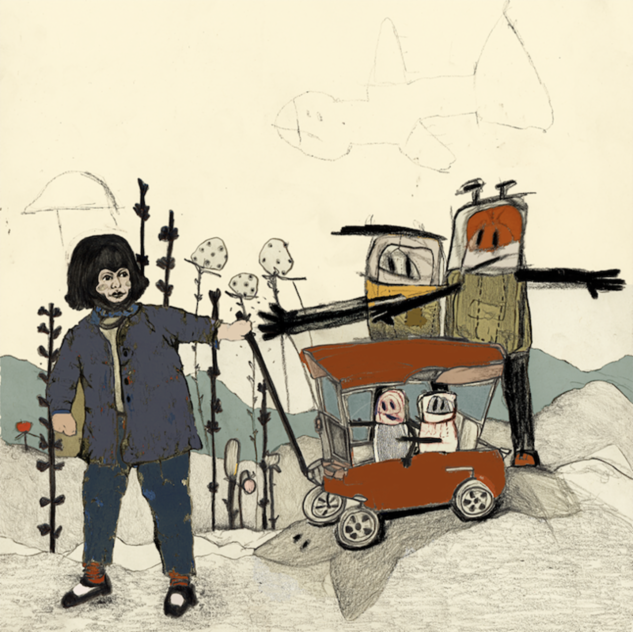 Powerplant Tracklist:
01. 123
02. Sleepless
03. Corner Store
04. Your Heart
05. Kiss And Burn
06. Fast Dust
07. Powerplant
08. High Rise
09. Soup
10. She Goes By
11. It Gets More Blue
12. Static Somewhere
Girlpool Tour Dates:
May
23 – Los Angeles, Calif. @ Teragram Ballroom
24 – San Francisco, Calif. @ The Chapel
25 – Portland, Ore. @ Mississippi Studios
26 – Seattle, Wash. @ Neumos
27 – Vancouver, Canada @ The Biltmore
31 – Minneapolis, Minn. @ 7th Street Entry
June
01 – Iowa City, Iowa @ The Mill
02 – Chicago, Ill. @ Empty Bottle
04 – Detroit, Mich. @ El Club
05 – Toronto, Canada @ Horseshoe Tavern
06 – Montreal, Canada @ Bar Le Ritz PDB
07 – Boston, Mass. @ Brighton Music Hall
09 – Brooklyn, N.Y. @ Warsaw
10 – Philadelphia, Pa. @ Union Transfer
11 – Washington, D.C. @ Rock + Roll Hotel
13 – Durham, N.C. @ The Pinhook
14 – Atlanta, Ga. @ The Masquerade (Hell Stage)
15 – New Orleans, La. @ Republic
16 – Houston, Texas @ Walter's
17 – Austin, Texas @ Barracuda
20 – Phoenix, Ariz. @ Rebel Lounge
21 – San Diego, Calif. @ Che Cafe
22 – Pomona, Calif. @ The Glass House