Girl Band Share Mesmerizing New Song "Going Norway" From Forthcoming New Album The Talkies
Images via YouTube, Rich Gilligan
Music
News
Girl Band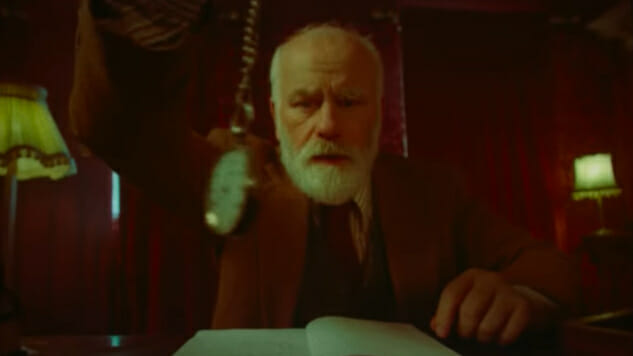 Dublin punks Girl Band are prepping the release of their sophomore effort, The Talkies, next month. We've already heard lead single "Shoulderblades; and today we're hearing the latest from the scuzzed out skronkers.
"Going Norway" is a magic trick. With industrial percussion at its most accessible, you don't realize that you're listening to something this harsh; guitars repeatedly stab you with knives intentionally dulled, while Dara Kiely's visceral wails materialize the pain they inflict. Not quite a headbanger, but not quite a groove, the track is mesmerizing.
Fitting then that "Going Norway" is paired with a Bob Gallagher-directed video that's a folk-horror film staged in the therapist's office. The whole thing feels like a rorschach test gone terribly, terribly wrong.
The Talkies is out Sept. 27 via Rough Trade Records. You can pre-order it here. Check out the video for "Going Norway" below, then check out all the inbound album's details here.