The 2019 Gift Guide for Music Lovers
The perfect gadgets, books and merch for all the music fans in your life
Images via Prathermade, Rizzoli Isles, Nura
Music
Lists
gift guides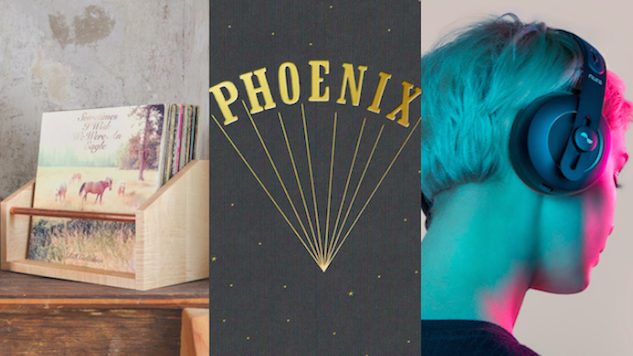 Amazon and Spotify are raking in enough money these days, so instead of giving more of your hard-earned paycheck to those behemoths, why not purchase these products for the music lovers in your life? This list features various gadgets, books and merchandise for all price ranges, from speakers and headphones to cookbooks and band t-shirts, and here you'll find the perfect Christmas present or stocking stuffer. Check out this curated list of 13 music-related gifts that are perfect for the holidays.
1. Tegan and Sara: High School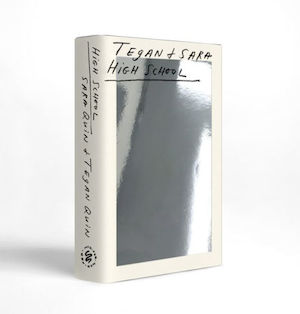 "My face was wet with tears. Nothing had ever sounded more important to me," Tegan Quin wrote of her experience listening to Smashing Pumpkins' Mellon Collie and the Infinite Sadness as a 10th grader. Little did this angsty high schooler know, she'd later instill those same feelings in her own fans—becoming one-half of an internationally successful indie-pop duo with her identical twin sister, Sara. Before achieving indie rock and radio pop stardom as Tegan and Sara, the Quin sisters were typical, moody teenagers from Calgary. They fought over their landline phone, took acid at raves, struggled to comprehend their sexuality, slammed their bedroom doors and endured repeated questions from parents about their college plans. Now, in a more inclusive environment that craves relatable stories, it was the perfect time for Tegan and Sara, both openly gay, to share their personal coming-of-age journeys in a book titled High School. Instead of the conventional musician memoir that tracks the rise to fame, the Quin sisters decided to write about their formative high school experience—grades 10, 11 and 12, to be exact—and release an album of reimagined and re-recorded demos from that same time period. —Lizzie Manno
2. Ultimate Ears WONDERBOOM speaker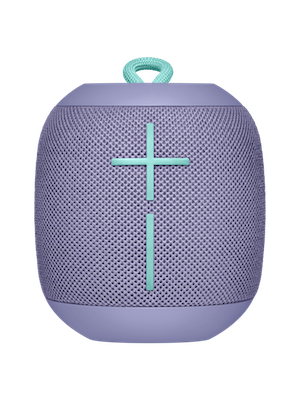 I've been using Bluetooth speakers for years, but I exclusively buy Ultimate Ears products. They're durable, reliable speakers that don't give off a harsh rumble like some bass-heavy speakers. The battery life is solid, and the sound is surprisingly robust, despite the small models that I've always bought. The current model I own and love is their WONDERBOOM speaker, which comes in a wide range of colors, offers 360 degree sound with its sphere shape and is completely waterproof. If you're looking for an easily portable Bluetooth speaker that's affordable, looks cool and sounds good, you have to check out the WONDERBOOM. —Lizzie Manno
3. Matt Saincome, Bill Conway and Krissy Howard: The Hard Times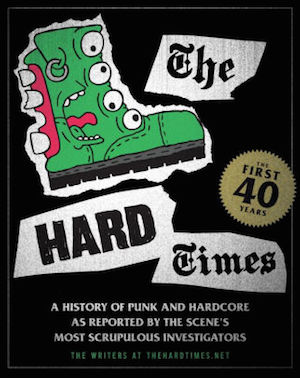 The Hard Times has consistently published some of the most amusing online satire since 2014, and not just among music satire sites—their commentary on punk and alternative culture is good enough to go toe-to-toe with The Onion, Reductress and all the biggest players in satire. With headlines like "Sheena is an Investment Banker Now" or "Trans Person Crosses Street to Avoid Overly Supportive Liberals," The Hard Times infuses their genuine affinity for music with savage humor that roasts every type of music fan and hipster. Whether you're a Morrissey apologist, crust punk or Neutral Milk Hotel diehard, you're going to find yourself in the line of fire at least once, but you'll nearly melt from the hilarious accuracy. The Hard Times founders wrote a zine-style book to chronicle their own history and the history of punk, and it also collects some of their funniest articles. It's the perfect, light reading for a music fan who wants to cry laughing at the strange quirks of music culture. —Lizzie Manno
4. Phoenix and Laura Snapes: Phoenix: Liberté, Égalité, Phoenix!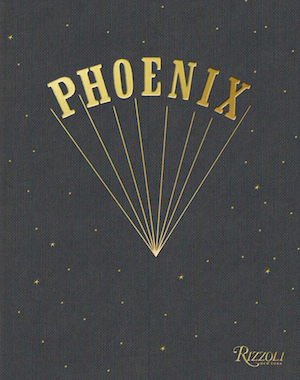 Whether it's adroit electro-funk, fried garage rock or exhilarating indie-pop, Phoenix have mastered their fair share of musical styles during their two decades as a band. The Grammy Award-winning French quartet, best known for their 2009 pop/rock opus Wolfgang Amadeus Phoenix, went from stealing toilet paper and living with 14 people in a filthy Parisian flat to becoming one of the most inventive and consistently great bands of their era. In that time, they had to overcome a fairly huge hurdle—how to become one of the first French rock acts to achieve mainstream recognition outside of their home country in a time when it was largely consumed by "French touch" acts like Daft Punk, Motorbass and Air. To celebrate two decades as a band and 10 years since their breakthrough album, Phoenix published an oral history book titled Phoenix: Liberté, Égalité, Phoenix! (out now via Rizzoli New York) with interviews conducted by music journalist Laura Snapes and various archival images from the band's upbringing and career. —Lizzie Manno
5. Blackstar Fly 3 mini amplifier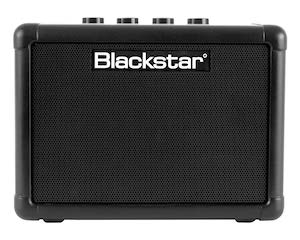 Whether you're new to the electric guitar or an experienced guitarist, Blackstar's Fly amplifier is the perfect practice amp. Both compact and affordable, the Fly 3 is a three-watt, battery-powered mini amplifier with more tone, volume and features than you might expect from an amp of this size. It has two channels, tape delay effects, a built-in jack for MP3 players, phones and laptops and an output jack for headphones. If you want to jam in your backyard on a nice day or the green room before a show, the Blackstar Fly 3 is perfect in many settings. You can also pair it with the Fly 103 for a louder, stereo effect. —Lizzie Manno
6. Questlove: Mixtape Potluck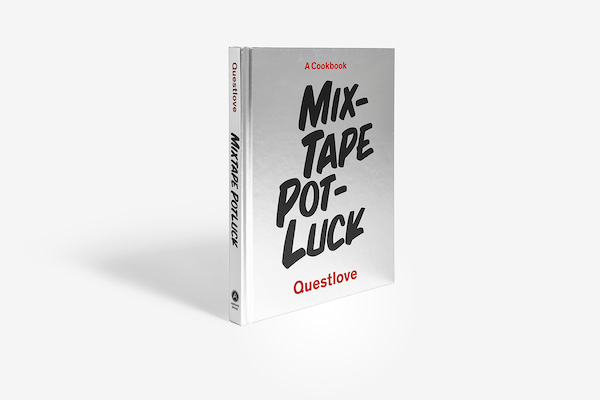 Questlove has forged a lot of waters in his creative endeavors. As the drummer for The Roots, he's an all-star musician and collaborator, and he's worked with everyone from Elvis Costello to Erykah Badu. But now he can add another name (and another endeavor) to his already-impressive list: Martha Stewart. The businesswoman and creative expert wrote the foreword for Questlove's new cookbook, Mixtape Potluck, which incorporates favorite recipes from over 50 friends and personalities. Among the names are Natalie Portman, Amy Poehler and Stanley Tucci. To pair with the recipes, Questlove chose a song for each one of his guests, which he feels "best captures their unique creative energy." Like the perfect playlist, a potluck is a conglomeration of different ideas that work together, and I can't think of a better guide to show us how it's done. —Ellen Johnson
7. Prathermade vinyl storage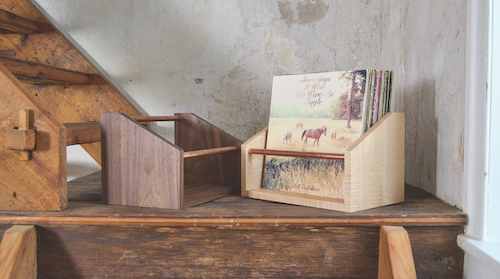 Collecting vinyl is one of the pure joys of being a music fan, but keeping your vinyl stored in a neat and tidy fashion isn't always easy. Prathermade's wooden vinyl storage solutions are perfect for this job, and they look unique and stylish, too. The small company makes all their pieces by hand in rural Ohio, and their products range from small racks and ledges to large shelves, made from maple, walnut, cherry and other types of solid wood. Whether you're going for a modern chic or old rustic look, these vinyl storage units would look good with almost every style of furniture. —Lizzie Manno
8. Hanif Abdurraqib: Go Ahead in the Rain: Notes to A Tribe Called Quest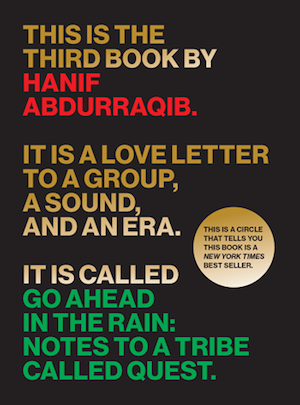 Hanif Abdurraqib's relationship with A Tribe Called Quest is one that avid music fans will recognize in an instant. Apart from his credentials as a bona fide Tribe fan, Abdurraqib is an accomplished author, poet and music critic. His criticism has been published by the New York Times, MTV News and other outlets, and his recent long-form published works include a poetry collection, The Crown Ain't Worth Much, and an essay collection They Can't Kill Us Until They Kill Us (which made Paste's list of the 20 Best Nonfiction Books of 2017). Instead of writing a traditional music biography or memoir, the Columbus, Ohio native decided to take readers through a unique journey that blurs the line between fandom and criticism. Abdurraqib loves A Tribe Called Quest in such a holistic and whole-hearted manner—he grew up with Tribe and associates important moments of his life with the legendary group's music. His new book and New York Times best-seller, Go Ahead in the Rain: Notes to A Tribe Called Quest, is a poetic salute to what Abdurraqib considers to be the greatest rap group of all-time. —Lizzie Manno
9. Nuraphones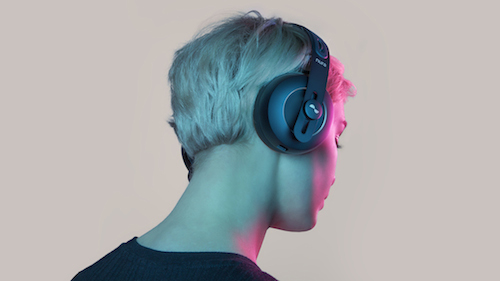 The phrase "This is not a headphone" is plastered on the front of the Nuraphones box. While I assure you that a pair of headphones is indeed inside that box, they're not headphones as you've come to know them. Nuraphones are a combination of in-ear and over-ear headphones, but that's not even the central feature of this gadget. The big selling point for Nura's flagship headphones is that they create a unique sound profile for your ears by conducting a hearing test through their mobile app. As it turns out, when sound waves hit our eardrums, they emit a faint noise called otoacoustic emissions (OAE). Nuraphones contain tiny microphones that pick up those emissions, allowing these smart headphones to tailor audio to your ears through a system Nura calls "a self-learning engine." These bluetooth-enabled, wireless Nuraphones will excite any tech, music or gadget junkie. The self-learning concept might sound ambitious or unnecessary, but using Nuraphones via its personalized mode is a sound experience that's as cool as advertised and worth the sticker price. —Lizzie Manno
10. Bandcamp merch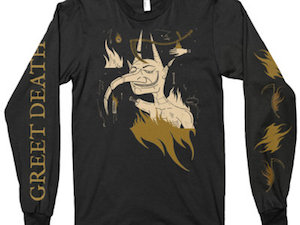 If you're feeling guilty about Spotify gobbling up the music industry profits and diverting them away from artists, a great way to financially support your favorite bands is to buy their merch—and what better place to buy music merch than Bandcamp, a platform where small to mid-size artists rake in the lion's share of profits. In addition to offering digital and physical music, Bandcamp is a great place to find unique, head-turning gear. We recommend this horned devil Greet Death long-sleeve shirt, Mannequin Pussy beanie and witchy Queen of Jeans tee. —Lizzie Manno
11. 33 1/3 books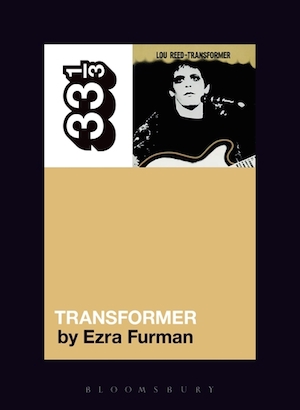 Few music book series have been as consistently enlightening as Bloomsbury's 33 1/3. Since 2003, the series has allowed various musicians, journalists and academics to celebrate and analyze an album of particular importance. Whether it's Pitchfork's Jenn Pelly on The Raincoats, Ezra Furman on Lou Reed or The Decemberists' Colin Meloy on The Replacements, each author provides a unique perspective on a seminal piece of art in whatever written format they choose. —Lizzie Manno
12. Eargasm earplugs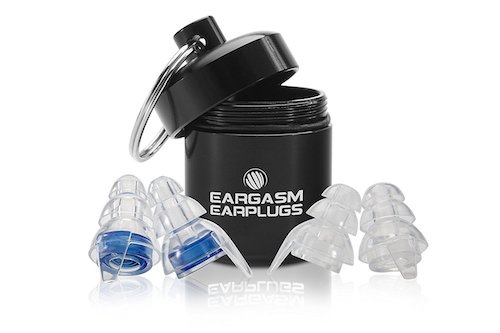 If you're like me, you attend a lot of live music events, and you want to protect yourself from hearing loss or the dreaded ear ringing. Instead of shoving cheap, disposable wax earplugs into your ears, you should invest in a pair of reusable earplugs, crafted specifically for a live music environment. If you're looking to preserve your hearing and continue to consume music at ungodly volumes, I'd recommend Eargasm's high fidelity silicone earplugs—they don't look ridiculous, they fit snugly and comfortably in your ears and you can actually hear the music clearly without feeling like you're surrounded by chainsaws. —Lizzie Manno
13. Charlie Harding and Nate Sloan: Switched on Pop: How Popular Music Works, and Why It Matters
When you hear "Call Me Maybe," the smash 2012 hit by Canadian pop star Carly Rae Jepsen, what do you hear? Garbage? Repetition? Annoyance? Perfection? For longtime musical collaborators Charlie Harding and Nate Sloan, hosts of the popular Vox music podcast Switched on Pop and recovering music "snobs," the inescapable song-of-the-summer was a door to the big, wide world of pop. Switched on Pop, now in its fifth year of production, beautifully and unpretentiously picks apart the best (and occasionally, worst) songs on charts past and present, offering their rabid listeners a rare understanding of what some music fans might consider to be throwaway commercial entities. Keeping in mind the bodies of people who are most likely to cherish certain strands of pop music—women, racial minorities, the LGBTQ+ community—Sloan and Harding take great care in helping us understand why pop music sounds the way it does, and why pop music is important in your life, no matter who you are. Thanks to popular demand, Harding and Sloan are transforming the best of their beloved podcast into reading material. Their handy new book, Switched on Pop: How Popular Music Works, and Why It Matters, will hit shelves this Friday (Dec. 13), and it contains 16 studies of pop songs and coinciding theoretical concepts from the last 20 years. —Ellen Johnson