Gerard Way Releases Holiday-Inspired Love Song, "Dasher"
Images via Reprise Records, Alexandre Schneider/Getty
Music
News
Gerard Way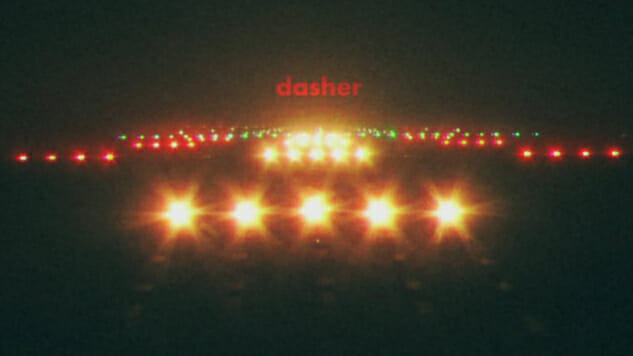 It seems Gerard Way is following a theme for this holiday season: love songs about falling for holiday staples.
In October, the former emo-rocker (long live My Chemical Romance) released a track detailing the ups and downs of loving—literally—a haunted house, unwelcome demons and all. Appropriately titled "Baby You're A Haunted House," Way's song featured backing from his brother and former bandmate Mikey Way on bass, Tom Rasulo on drums and Ian Fowles on guitar.
Now, in light of jingle-bells season, Way has released "Dasher."
"'Dasher' is about a girl who falls in love with a reindeer," the former My Chemical Romance singer said in a statement. "The reindeer thinks she's pretty great too. They have adventures, they talk about life. The song is also about the magic sometimes hidden in the mundane."
We're not entirely sure what's mundane about being in a relationship with a deer—kind of an unusual concept—but the track itself is pleasant. Ditching some of the Brit-pop influence found in much of Way's recent solo work, the track falls closely in the vein of indie rock in telling its humble love story. Spoken word via Lydia Night (The Regrettes) marks a turning point in the track, after which the narrating "waitress" character expresses her determination to make the relationship work. Honestly, it's pretty sweet.
December has already been a busy month for Way, with the first teaser for Netflix's live-action adaptation of his popular comic book series The Umbrella Academy dropping earlier in the month. You can watch that trailer here and the lyric video for Way's new single below.