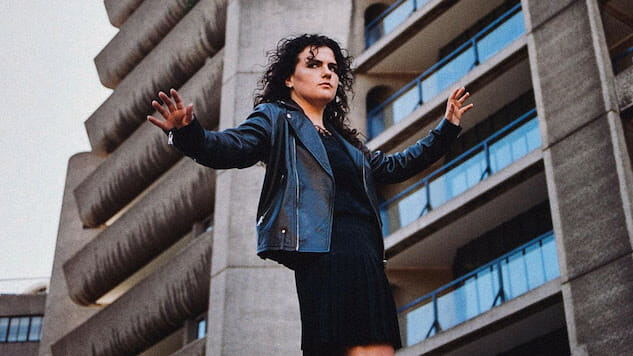 Daily Dose is your daily source for the song you absolutely, positively need to hear every day. Curated by the Paste Music Team.
British singer/songwriter, producer and drummer Georgia (born Georgia Barnes) is set to release her second album Seeking Thrills on Domino Records this Friday (Jan. 10). The U.K. artist just released her latest single "24 Hours" today (Jan. 7), which follows "Started Out," "About Work the Dancefloor" and "Never Let You Go." Paste first caught a glimpse of this rising artist at Iceland Airwaves back in November, and were impressed with her exhilarating one-woman electronic show.
It's hard to believe this glorious dance-pop world was living inside the head of a longtime session drummer, but thankfully, Georgia has brought it to life. On "24 Hours," rhythms pulse with vigor and vibrancy as Georgia joyfully proclaims, "If two hearts ever beat the same / We could be it." Georgia mines sparkling dance-pop for the end of the world out of distorted beeps, swelling synths and ascendant vocals. You won't find the sonic excesses of EDM or lyrics about the night sky's ability to cloak inner turmoil or reckless behavior. Instead, she captures the kind of blissful synchronicity between two people where nothing else matters, and it has uplift sizable enough for a Robyn single.
Listen to "24 Hours" below. You can pre-save Seeking Thrills on Spotify here.