Fyre Festival Now Faces FBI Investigation: Report
Authorities "are looking into possible mail, wire and securities fraud."
Photo by Astrid Stawiarz/Getty
Music
Features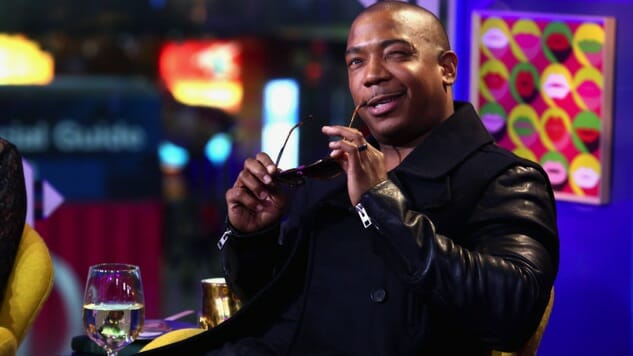 Fyre Festival, the disastrous not-quite music festival that attempted to bring bands, fine dining, celebrities and other luxuries to an island in the Bahamas last month, has seen the lawsuits pile up in the wake of its collapse. Now it may also be facing a federal investigation.
According to the New York Times, the festival—which was shut down during its first of two planned weekends before a note was ever played—is in the crosshairs of a criminal investigation under the guidance of the U.S. attorney's office for the Southern District of New York as well as the F.B.I.
Authorities "are looking into possible mail, wire and securities fraud," says the Times.
Fyre, the brainchild of New York-based entrepreneur Billy McFarland and his celebrity partner, Ja Rule, became a punch line before it even began when reports of inadequate food and shelter, delayed flights, lost luggage, artist cancellations and bad weather started pouring in.
Basically, customers expecting this:
Got this instead:
This is how Fyre Fest handles luggage. Just drop it out of a shipping container. At night. With no lights. #fyrefestivalpic.twitter.com/X5CdZRyJWo

— William N. Finley IV (@WNFIV) April 28, 2017
Shortly after the aborted festival, which was charging between $1,000 and $250,000 a ticket, Ja Rule and McFarland found themselves staring down the barrel of a $100 million lawsuit filed in California by celebrity lawyer Mark Geragos. The suit claimed that the "festival's lack of adequate food, water, shelter, and medical care created a dangerous and panicked situation among attendees." The suit claimed that Fyre "was closer to The Hunger Games or Lord of the Flies than Coachella."
But it isn't just ticket buyers looking for a little restitution. Also seeking relief are artists—Blink-182, which had been scheduled to headline the festival, "can't get its equipment out of customs limbo"—as well as food vendors and Fyre employees.
The Times's story does not paint a flattering portrait of McFarland. Business partners past and present say he sold them things he never delivered; contractors were rarely if ever paid; employees say he lied about investment funds pouring in; investors claim he exaggerated the financial position of his company, Fyre Media; and credit card companies were routinely declining company purchases. In the lead-up to the event, employees at the Bahamas site who could see that a catastrophe was imminent reportedly begged McFarland to call it off.
After the "festival" went pear-shaped, the 25-year-old McFarland apologized and said he was working on some "make-up dates" for the 2018 edition of Fyre.
Ja Rule tweeted that it was "not a scam." Now, it appears, he may have to prove it.