Frou Frou Release First New Song in 15 Years, "Guitar Song (Live)"
Photo by Fiona Garden
Music
News
Frou Frou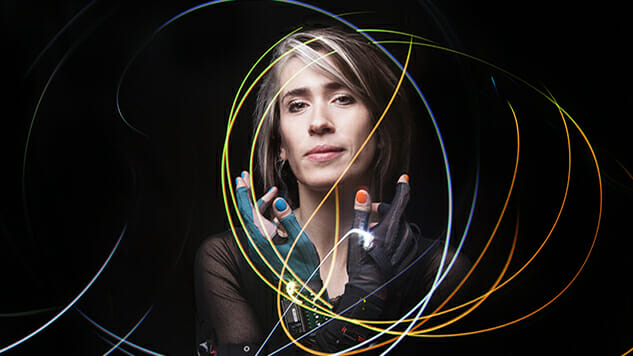 Imogen Heap and Guy Sigsworth, collectively known as Frou Frou, have released "Guitar Song (Live)," the duo's first new music since their disbandment in 2004. The track was released on Linda Perry and Kerry Brown's label We Are Hear.
Heap said of the band's reconciliation and their succinct new love song, "So happy to be releasing dear 'Guitar Song' with Guy, as Frou Frou. Our first in over 15 years and with the awesome label, We Are Hear. We never really got to tour as Frou Frou that much but we are making up for it and opening every show on this World Tour we are on with this song." Sigsworth adds, "Guitar Song: it's a song—with guitar! Easy, breezy and summery. Like João Gilberto playing shoegazer music. Or something :)."
Listen to the warming live rendition of "Guitar Song" below, and read more about the details of their upcoming Mycelia World Tour here.
Frou Frou Tour Dates:
April
28 – Miami, Fla. @ Fillmore
May
03 – Washington, D.C. @ Lincoln (SOLD OUT)
04 – Washington, D.C. @ Lincoln
08 – New York, N.Y. @ Town Hall Theatre (SOLD OUT)
14 – Chicago, Ill. @ The Vic Theatre (SOLD OUT)
16 – Toronto, Ont. @ Queen Elizabeth Theatre
17 – Toronto, Ont. @ Queen Elizabeth Theatre (SOLD OUT)
24 – Boston, Mass. @ Emerson Colonial Theatre
June
01 – Austin, Texas @ The Moody Theatre
05 – Seattle, Wash. @ The Moore Theatre
08 – San Francisco, Calif. @ The Masonic
13 – Los Angeles, Calif. @ Greek Theatre