Florist Contemplates Moments and Memories on New Single "Time Is a Dark Feeling"
Photos by Carley Solether
Music
News
Florist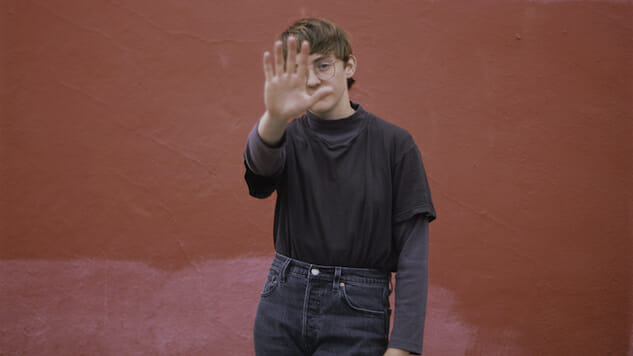 Florist has released another airy cut from forthcoming album Emily Alone, a wistful, distant single titled "Time Is a Dark Feeling."
The single threads together fragile, echoing acoustic strumming with Emily Sprague's gentle, unguarded vocals, freeing melodies and harmonies, and other beautiful things to whirl around her as the song dwindles down to its repeated refrain: "Time is a dark / Time is a dark feeling."
"'Time Is a Dark Feeling' is about looking at the ways in which we construct time," Sprague said in a statement. "I don't think that time really exists at all, but obviously in our reality, in our lives, we have a very rigid construct of time our whole lives. It's something we have to exist within for the most part, but I think it's really interesting to look at time and pick apart moments and memory and reflect on how that becomes a part of anyone's consciousness. The things we remember, the fragments of life that make us who we are—it's not about time anymore, it's just about feeling."
The single's accompanying video features images of sprawling, lonely landscapes captured by Emily Sprague and Mike Sprague—suburban lawns, shadows dwarfing trampled flower petals on the sidewalk, setting sun after setting sun.
Florist announced the release of their third album Emily Alone earlier this month, set to arrive July 26 via Double Double Whammy. Sprague wrote the album during a period of self-exploration and isolation after moving to California, an uprooting that gave the album its somber, lonely luster (a feeling that bleeds over into "Time Is a Dark Feeling"). You can revisit the album details here.
Listen to the new single below. You can preorder Emily Alone, out July 26, here.