Members of Spoon, Superchunk, Guided By Voices Added to "Flip These Houses" Benefit
They will be joining members of The Walkmen, Sonic Youth, The Hold Steady and more
Photos by Kevin Winter/Getty, Michael Loccisano/Getty
Music
News
Flip These Houses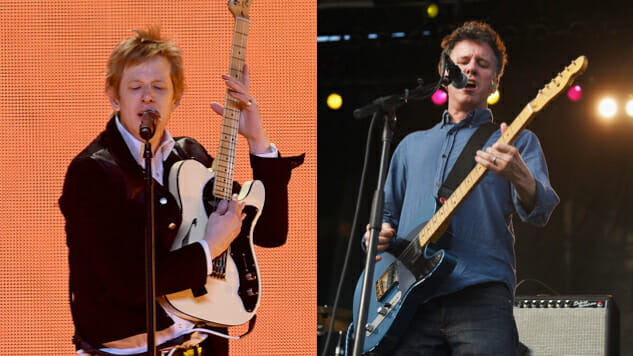 "Flip These Houses" has confirmed performers including Britt Daniel of Spoon, Mac McCaughan
of Superchunk, Laura Cantrell, and Doug Gillard of Guided By Voices/Nada Surf, among others. They will be joining already-confirmed performers Craig Finn of The Hold Steady, Lee Ranaldo of Sonic Youth and more.
The political benefit concert, taking place Sept. 28 at the Knockdown Center in Queens, N.Y., will "raise awareness and funds to help win our country back from those who will let its legacy be destroyed," according to Executive Producer Mike Stuto.
Other notable performers include Ted Leo, Hamilton Leithauser of The Walkmen, Ryan Miller of Guster, Charles Bissell of The Wrens, Lenny Kaye of the Patti Smith Group and actor/musician Michael Shannon.
The concert is a celebration of "Protest Music, Political Music, and Unity through song." Proceeds from the concert will benefit Power to the Polls and other grass-roots groups who are focused on combatting the Republican Congressional leadership through encouraging voter turnout this fall. Find out more here.
Early bird tickets are available now. Listen to Spoon's 2008 Daytrotter Session below.