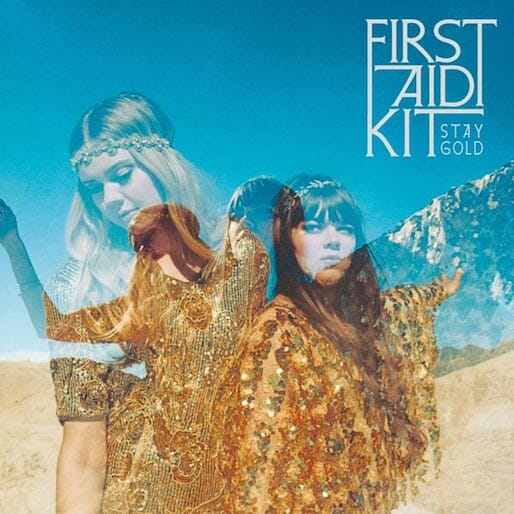 Last week First Aid Kit dropped the music video for "Cedar Lane", a single from the upcoming album Stay Gold. This morning the Soderberg sisters shared another video for their new single "My Silver Lining."
The Stay Gold album will feature the Omaha Symphony Orchestra, which you can also hear in the music video above. The video highlights Klara and Johanna's beautiful folk harmonies along with a handful of gold-infused double exposures. Elliott Sellers (Broken Bells, St. Lucia) directed the music video.
First Aid Kit's third album Stay Gold is set for a June 10 release through Columbia Records.