Watch the Bleak, Post-Apocalyptic Video for Father John Misty's "Things It Would Have Been Helpful to Know Before the Revolution"
Image via Sub Pop
Music
Video
Father John Misty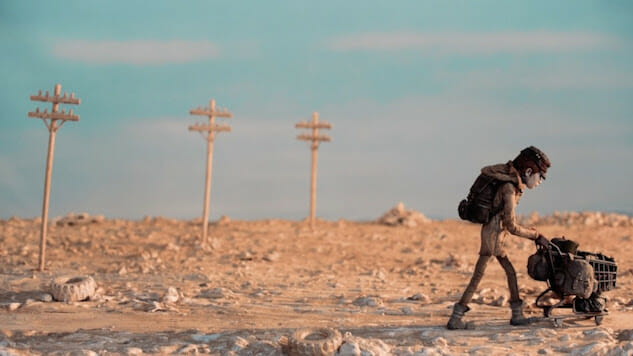 Father John Misty has unveiled the music video for "Things It Would Have Been Helpful to Know Before the Revolution," which is from his latest LP, Pure Comedy, one of our favorite albums of the year so far. The stop-motion video was directed by Chris Hopewell, who is also responsible for music videos such as Radiohead's "Burn the Witch" and Run the Jewels' "Don't Get Captured." The video was made in just three weeks.
The puppets in the music video will be auctioned off and the proceeds will go to the Environmental Defense Fund. Auctions begin today and will end on Aug. 13. To participate, you can visit Father John Misty's eBay page here.
"Father John Misty's new video is a powerful statement – a postcard from a world we never want to visit," Eric Pooley, Senior Vice President at EDF, said. "That's why EDF is proud to partner with Father John Misty, and why we work every day to catalyze the 'visionaries among us' who can help forge a better, optimistic future."
The bleak video demonstrates isolation in a post-apocalyptic setting, where signs of protest and revolution no longer serve a purpose. Watch the video for yourself above and listen to a Father John Misty performance from the Paste Cloud below. Misty also recently deleted his Twitter account for the second time, which you can read more about here.