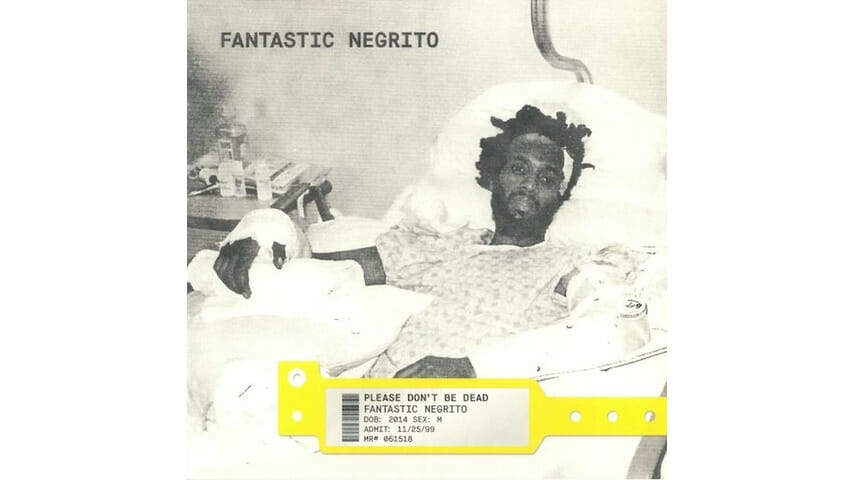 If you all knew about Fantastic Negrito was that he won NPR's first Tiny Desk Contest in 2015, you might think he had lived a charmed life—and in a way he has, but not because of that. Xavier Dphrepaulezz's life is charmed by the fact that he's still living it. He's fought his way through more psychic, physical and existential adversity than any five people could expect to encounter, all of which amounted to bad timing in one way or another.
There was a run-in with masked gunman on the streets of Oakland as a young man, an ill-fitting major-label record deal at the height of gangsta rap that destroyed his self-confidence, and a car crash that left him temporarily comatose and permanently disfigured. He got by for a while by growing marijuana before returning to music, and now here he is with his second full-length album as Fantastic Negrito. It's a passionate and pointed collection of songs with a sly sense of humor and a certain lived-in wisdom.
Negrito's music is rooted in the blues, though he's not exactly a blues artist. Groove is what he's really about on Please Don't Be Dead. Opener "Plastic Hamburgers" is big and blowsy thanks to a bombastic guitar riff, and the sultry bassline on "Bad Guy Necessity" practically exerts its own gravitational pull, with snaky guitar licks and little bursts of organ trailing in its wake while Negrito sings in an amped-up, growly way. His voice is gravelly and wrapped in murky effects over handclaps on the verses of "Transgender Biscuits," and Negrito shows a sweeter side of his voice on "Dark Windows" as he croons over a bed of strings and electric piano. The hard-learned life lessons show through on more than a few songs: His voice wrings with emotion over soulful guitar licks and piano on "A Letter to Fear," and he's reminding himself and anyone else within earshot about perseverance on the 67-second "Never Give Up," which features a succession of voices singing and talking over a piano vamp and tambourine.
If there's a mission statement here, Negrito saves it until the end: "Take that bullshit and turn it into good shit," he sings in triumphant tones on "Bullshit Anthem," a song straight from the Funkadelic playbook with slap bass, tight, trebly guitar and handclaps. It's what Negrito has been doing his whole life, and if it's worked for him in the face of all the bullshit he's endured—and overcome—then it seems a mantra that's worth having.