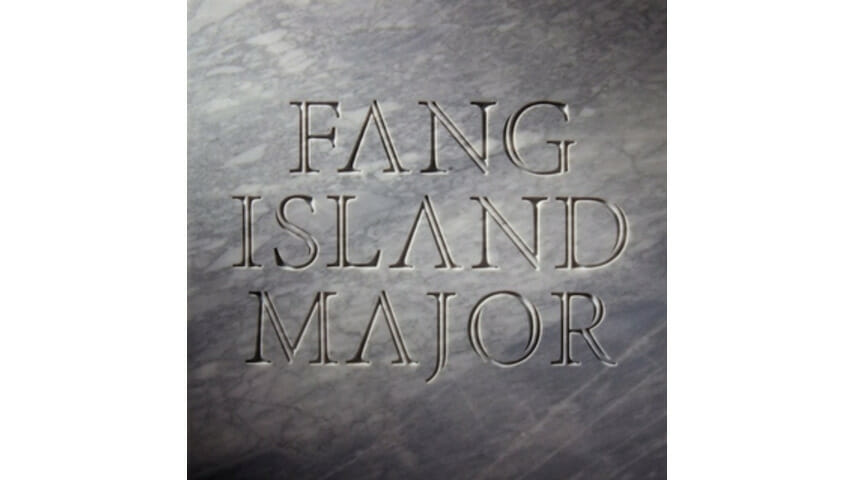 Over-the-top and packed with celebratory guitar riffs, Fang Island's Major proves that a dose of well-intentioned cheesiness can coax a smile out of even the most hesitant of listeners. Describing the overall sound of its first release as "everyone high-fiving everyone," the Rhode Island trio hasn't strayed too far from its 2010 self-titled debut with its most recent 11-track collection.
Major isn't shy when it comes to its overindulgent qualities—dishing out amped up guitar solos and irreverent drum licks to the point where it's unclear as to where the actual song begins and the energy-packed improv ends.
Swelling with the help of some well-paired electronic accompaniment, the record kicks off with the bare-bones piano intro of "Kindergarten." The track's lyrics are straightforward, bouncing back and forth to a refrain of "All I know/I learned in/Kindergarten" before eventually erupting into one final chorus and reverting back to a muted set of keys. 
"Sisterly"'s head-banging riffs and vocals deliver the record's most in-your-face rock anthem, settling into a groove of energetic, monitor-bursting pop-rock that captures the group's confidence. Following suit, "Never Understand" successfully carries listeners into Major's strong middle chunk.
Big hair and strobe lights aside, Major knocks aside other similar solo-heavy endeavors with its honesty. Packed with simple, poignant lyrics, the record keeps things awesome without falling prey to its own overindulgent qualities.