Hear Ezra Furman Cover The Clash and The Marvelettes on This Day in 2013
Photo by Jason Simmons
Music
Features
Ezra Furman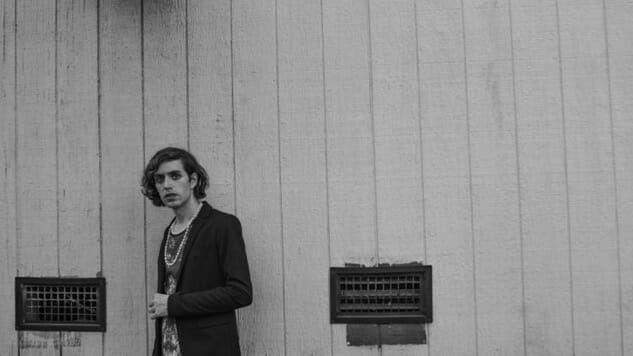 Having fronted several beloved rock outfits (The Harpoons, The Boy-Friends and The Visions), written a book about Lou Reed's Transformer and composed a classic rock soundtrack for Netflix's Sex Education (and made a cameo as the prom band in the show), Ezra Furman knows a thing or two about rock 'n' roll. Furman released a new album earlier this year called Twelve Nudes, and it's arguably his grittiest and most unapologetic effort to date.
Read: Ezra Furman Harnesses the Power of Political Punk on Twelve Nudes
On this day (Dec. 9) in 2013, Furman stopped by the Daytrotter studio in Davenport, Iowa to promote his album Day of the Dog, and he also brought out some famous rock 'n' roll hits. Furman performed covers of The Marvelettes' Motown classic "Please Mr. Postman" and The Clash's London Calling highlight "Train in Vain." Listen to Furman dip into his doo-wop and classic rock roots during this 2013 session below.
Hear Ezra Furman cover The Clash and The Marvelettes via the Paste vault below.