Watch Eyelids Perform Live at Paste Studio
A Portland supergroup with former members of Guided By Voices, The Decemberists and Drive-By Truckers.
Music
Video
Eyelids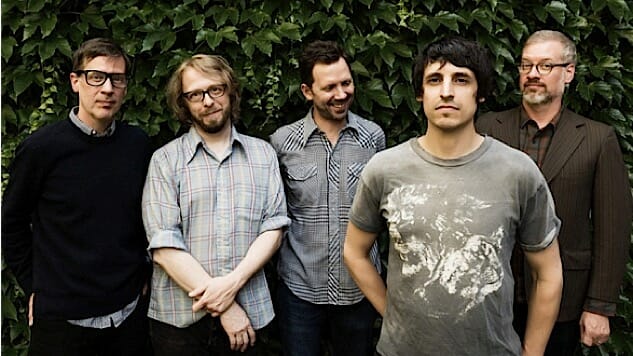 Supergroups are falling out of Portland like leaves from an autumn tree. Last month, Filthy Friends—containing the indie eminence of Peter Buck, Corin Tucker, Scott McCoughey, Kurt Bloch and Linda Pitmon—visited Paste Studio in support of their first record, Invitation. Today, another crew of Portland mainstays who have crossed paths in various bigger bands like Guided By Voices, The Decemberists, the Jicks and Drive-By Truckers, are visiting Paste's New York studio. They're called Eyelids, and you already know you like them, it's just a matter of how much. The band's second album, Or, cherry-picks the sounds of '80s garages and '90s college radio stations and sweetens them with a vintage Teenage Fanclub burnish. With Buck serving as producer, guitars jangle and growl, voices meet in mid-air aaahs, drums roll, violins sneak their way in occasionally, and a jolly time is had by all. Principal songwriters John Moen and Chris Slusarenko have that timeless knack for making the sour seem sweet on songs like "Falling Eyes" and "Furthest Blue."
Watch Eyelids perform LIVE at Paste Studio.