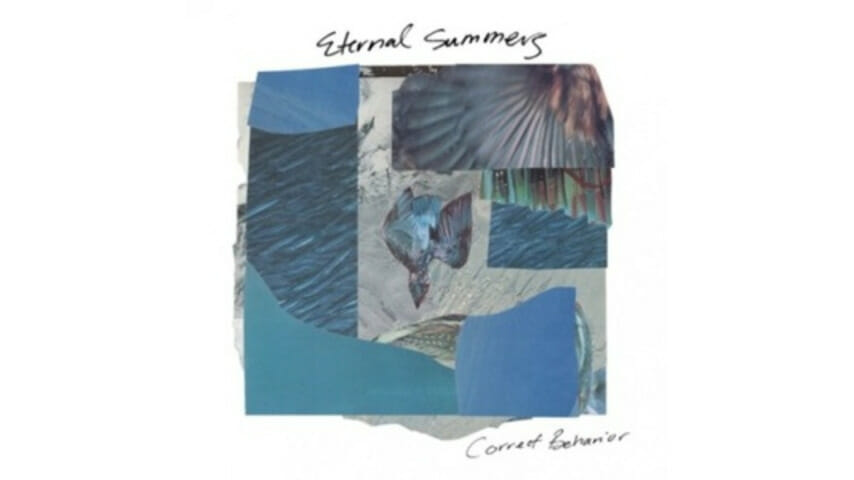 On their sophomore full-length, Roanoke Valley, Va. natives Eternal Summers have produced an album that makes you aware of how quickly summer is slipping through your fingertips. Switching from a lo-fi duo to a full trio since their last album, Dawn of the Eternal Summers, time and the addition of bassist Jonathan Woods has granted the band a fuller, more mature sound.
Their new release, Correct Behavior, has an apt if somewhat tauntingly ironic title for an album that shows the garage pop band flexing its songwriting muscles, experimenting with and combining assorted genres in the process. A quick listen to the 10-song, 32-minute album leaves the listener with a standard, although by no means stale, dream-pop experience. But closer inspection quickly gives way to nuances: fuzzy, distorted guitars lain against bright, sunny vocals that merge punk and bedroom pop into a sprawling soundscape.
Starting off the LP with three of the best tracks on the album, "Millions," "Wonder" and "You Kill," the trio seems to draw from its high-reaching and wishful name, conjuring sharp summer anthems with crisp female vocals that assault the senses like the first breaths of summer. Guitarist and lead vocalist Nicole Yun channels The Sundays' Harriet Wheeler, lulling listeners with her sugar-coated voice through the album and alternative between her voice placidly filling songs and providing sharp contrast. While the rest of Correct Behavior stands up to the high bar set, the slower, airy tracks that begin to take over deeper into the album fall into the indie tracks that have come before, fully enjoyable but somewhat familiar. The exception to this is "Girls in the City," a stand-out new wave track that features drummer Cundiff sing-speaking throughout in an art-punk monotone. "Summerset" closes the album well, pairing a soft, gripping track with the clever title.