Listen to Emmylou Harris Sing "Born to Run" in 1985
The country-music heroine had her own reasons to run.
Photo: Getty Images
Music
Features
Emmylou Harris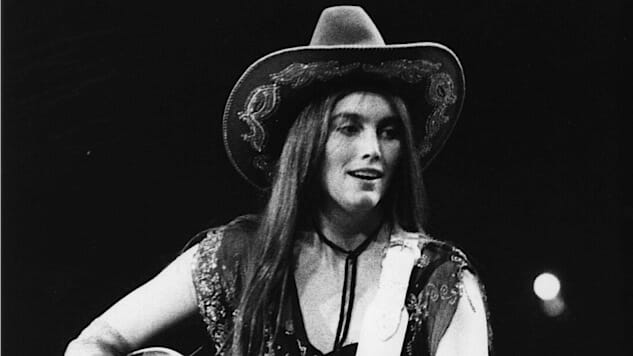 Did you know that Paste owns the world's largest collection of live music recordings? It's true! And what's even crazier, it's all free—hundreds of thousands of exclusive songs, concerts and videos that you can listen to and watch right here at Paste.com, from Dizzy Gillespie to The Kinks to Public Enemy to HAIM. Every day, we'll dig through the archive for the coolest recording we have from that date in history. Search and enjoy!
On March 22, 1985, singer-songwriter and country-music darling Emmylou Harris delivered another flawless performance at the Taft Theater in Cincinnati, in a concert recorded for the Silver Eagle Cross Country radio series. A month earlier, she had released her 11th LP, The Ballad of Sally Rose, a semi-autobiographical concept album partly about her relationship with Gram Parsons. The album marked a new songwriting milestone for Harris and earned her a Grammy nomination, although it didn't see much commercial success. Her 1981 album Cimarron, had fared much better, spawning three Top 10 country hits: "If I Needed You," "Tennessee Rose" and "Born to Run." Not Springsteen's "Born to Run." Harris's song was much more self-assured, a paean to personal fulfillment: "Well I was born to run / To get ahead of the rest / And all that I wanted was to be the best / Just to feel free and be someone / I was born to be fast I was born to run."
Listen to Emmylou Harris sing her own "Born to Run" on March 22, 1985.