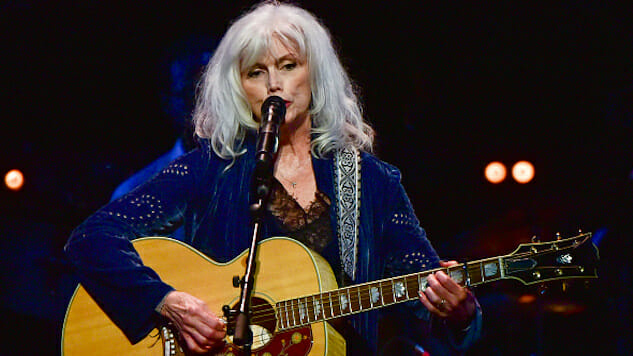 Few artists in country music are as revered and acclaimed as Emmylou Harris, a songwriter and musician with dozens of albums and hits under her belt, not to mention 14 Grammys. She was born in Birmingham, Ala., on this day (April 2) in 1947. To celebrate the country legend, we're resurfacing these recordings from the last of three nights Harris and her band spent at the Boarding House in San Francisco in November 1975. The set, which you can listen to below, includes a number of country standards as well as songs from Harris' initial solo releases.
In the early 1970s, following the death of her mentor and bandmate Gram Parsons, Harris signed to Warner Bros. and rounded up musicians to form her own group, the Hot Band. They hit the road in 1975, performing songs from her two albums released that same year, Pieces Of The Sky, which arrived in February, and Elite Hotel, out that December. Among those tunes were the traveling heartbreak ballad "Boulder to Birmingham" and the jumping "Amarillo." Harris and the band also expertly take on Merle Haggard's "Tonight the Bottle Let Me Down," Buck Owens' "Together Again" and Hank Williams' "Jambalaya," the latter two of which appear on Elite Hotel.
Again, you can listen to Emmylou Harris perform in San Francisco in 1975 below.