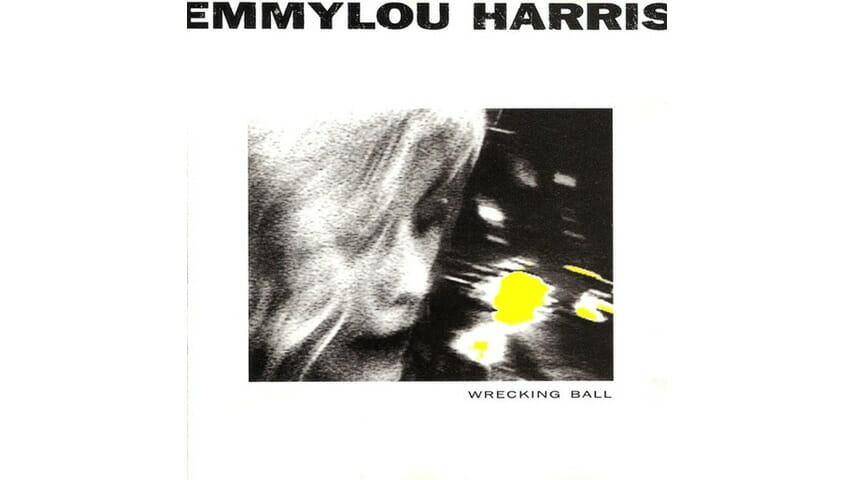 When Emmylou Harris made Wrecking Ball, the atmospheric meditation on the unbearable lightness of being, it appeared the diaphanous vocalist had been gate-checked by the hardcore country music she'd lifted up, made cool and given a hipster sheen that was based on getting back to its roots. With nothing to lose, she enlisted U2 producer Daniel Lanois and surrendered to what the tides of great songs sensitively—and evocatively—rendered could yield.
It was, simply, a watershed. Emmylou Harris, with her song sense, acute rhythm guitar playing and set-on-stun gift as a vocal gut-leveler, was suddenly free to find the essence of her gift. The result was an album that shimmered like an oasis in the distance—only this wasn't some illusionary notion. The music was real, nubby and incandescent without being filmy enough to see through.
That was always Harris' gift, that visceral nature, whether singing boys' songs as if they were her own or embracing the less graceful moments like they were a choice. On Wrecking Ball, she made the Neil Young title track a seduction, Steve Earle's lost love "Goodbye" a silken prayer and Lucinda Williams' suicide ache "Sweet Old World" the sort of benediction that balms the rancor of those left behind.
No one knew when Harris gathered up an even more eclectic group of songs ranging from the unlikely—Jimi Hendrix ("May This Be Love"), Bob Dylan ("Every Grain of Sand") and Lanois ("Where Will I Be?," "Blackhawk")—to more obvious candidates—Julie Miller ("All My Tears"), Gillian Welch ("Orphan Girl") and Anna McGarrigle ("Goin' Back To Harlan")—that Wrecking Ball would come to be regarded as the moment of true artistic ascendance for the godmother of today's Americana movement.
Two decades later, the powers that be decided to re-master and reissue Wrecking Ball. But rather than just creating a better sonic template to enjoy these delicate miniatures of life, doubt and desire, they pulled out alternate tracks and almost-made-it songs that are as lovely as what ended up as WB's dozen tracks.
Taking her own "Deeper Well," far more focused and pulsing on the actual take, the bonus disc shows a frantic blister of rough 'n' raw thrash. Primal in its delivery, the bonus version shows the combustion of creation versus the polished tension of final recording.
To see evolution is to dive deep and find pearls—not just the insight into where the music comes from, but the way songs shift and transform in the hands of musicians dedicated to excavating what songs can hold. Here, it is a lush journey into the soul of a singular American voice.