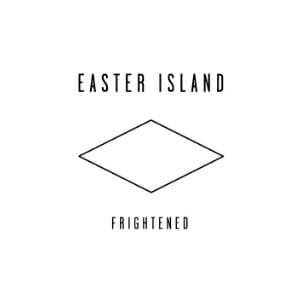 With the success of bands like Beach House and Deerhunter, plenty of up-and-comers have been trying their hands at dream-pop these past few years, with mixed results. It's tough, when making music in a trendy style, to make something that sounds heartfelt. This isn't a problem for Athens, Ga., quintet Easter Island.
Easter Island's full-length debut, Frightened, is a lush, haunting collection of dream-pop tunes that owes a much heavier debt to the likes of Explosions in the Sky and My Bloody Valentine than the synth- and effects-driven dream-pop of the genre's current heavyweights. Singers (and brothers) Asher and Ethan Payne nestle softly sung lyrics about loss (both in the sense of having lost something and being lost yourself) among soaring, glassy guitars, brisk drum fills and waves of reverb.
It comes as no surprise that, with their heavy post-rock influence, Easter Island makes songs that sound big, calling to mind the swelling grandeur of Sigur Ros. But the band tempers the big bloom of tracks like album opener "Weekend" and the compellingly gloomy "You Don't Have a Choice" with notes of languorous Americana ("Sneaking") and moments of relative restraint ("Ginger"). The result is a lofty, lovely album that sweeps you along rather than pummeling you with its own grandiosity.