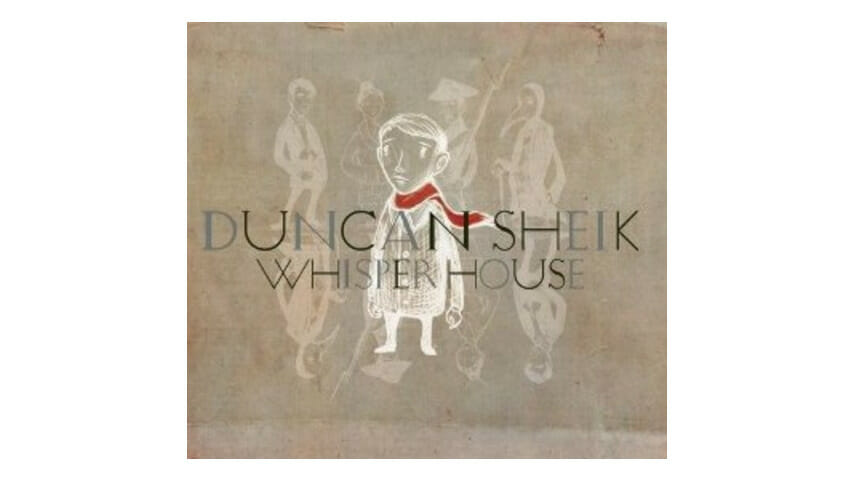 Theatrical, lushly orchestrated album a worthwhile experiment
Six albums in, Duncan Sheik deserves credit for shrewdly repositioning a career that could have been relegated to one-hit wonder status. That hit—the ubiquitous '90s mainstay "Barely Breathing"—bears little resemblance to anything on Whisper House, an album that sees Sheik continue down the musical theatre path after penning the book to the incredibly successful, Tony-Award winning musical Spring Awakening. In fact, songs from Whisper House will anchor an upcoming musical of same name.
The focused purpose actually benefits the album as a whole—Whisper House is a cohesive statement, both lyrically and musically. Heavy on atmosphere, the album evokes stark imagery from its collection of macabre, melancholic stories of a haunted lighthouse by the sea. "Secret places, stolen gazes, soft exchanges / All you ever dreamed," Sheik sings on "How It Feels," a lyric that fittingly describes the childlike curiosity that permeates each song.
Two of the album's standout tracks, "Take a Bow" and lead single "Earthbound Starlight," typify the album's strengths: moody, melodic vocals seamlessly set against gorgeous instrumental arrangements—featuring piano, bells, horns, clarinets, trumpets, cellos, guitars and more. Sheik essentially creates a kind of literary chamber pop. And those vocals are also quietly impressive, especially on "I Don't Believe In You", but he wisely employs singer/pianist Holly Brook to provide back-up vocals (though she takes the lead on the stunning "And Now We Sing"). The two create a harmonious unity not like Damien Rice and Lisa Hannigan—their voices compliment, and indeed enhance, each other's. Even better, the ethereal timbre to Brook's voice fits nicely into the world Sheik's created on Whisper House—a world that never escapes the feeling of being a soundtrack to a film or play you haven't seen, but a world that's worth visiting nonetheless.
Listen to Duncan Sheik's "Earthbound Starlight" from Whisper House on MySpace.