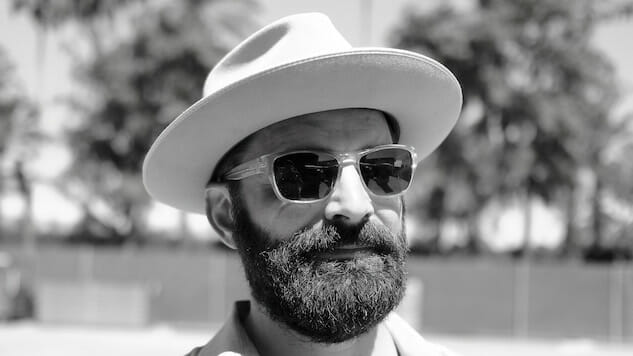 Gearing up for the release of their forthcoming album Dragons, Drew Holcomb & The Neighbors have released its title track.
Infused with raspy acoustic guitar and the wholesomeness of Holcomb's voice, "Dragons" is a tour de force. The songwriting tells a story like any good folk song should, while Holcomb's vocals allow the personal lyrics to become something more. Dwelling on Holcomb's grandfather and the pieces of advice he passed down to his grandson, "Dragons" is deeply personal—and that's apparent in Holcomb's voice. Containing just enough rasp and pseudo-spoken word, Holcomb's vocals are those of someone who's telling a story instead of just singing a song.
"Zach [Williams] and I wrote this song thinking about our long-gone grandpas and what they would say to us now," Holcomb told Billboard. "It's a big song about fighting the good fight and never giving up, bearing witness to the truth and justice the world lacks, even though we don't have a damn clue what tomorrow might bring."
The single features The Lone Bellow, who assist in elevating the country-folk song into what it is. Alongside The Lone Bellow, artists such as Lori McKenna and Natalie Hemby make appearances on the album.
Having previously released the single "Family," Holcomb describes "Dragons" as the "the linchpin" of the entire album, with its anthemic nature and overarching message. Dragons is set to arrive on Aug. 16 via Thirty Tigers.
Listen to Drew Holcomb & The Neighbor's new single below and revisit Holcomb's 2017 Paste Studio session further down.