DRAM Is Back with a Surprise EP, That's A Girl's Name
Images via Asato Iido, Atlantic Records
Music
News
DRAM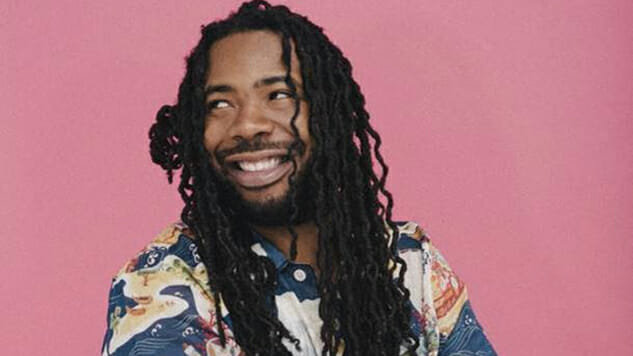 Big Baby DRAM with the … new EP! The incredibly charming Virginia rapper first stepped onto the scene with 2015's #1EpicEP and its addictive stand-out track "Cha Cha," sampled from the 16-bit pixie dust soundtrack of the Star World stage in Super Mario World. He's stayed busy since with the release of his debut album Big Baby D.R.A.M. in 2016, a Christmas EP akin to Chance the Rapper's and a slew of features in the sing-song rap-hook world.
Wednesday, he gifted us with three very good new songs. Surprise EP That's A Girl's Name is profoundly goofy, in true DRAM style, and it plays on '80s soul vibes. "Best Hugs" is an anthem dedicated to getting your girl stolen if you're not careful. He raps coolly and carefully over synth and drum machine beats, throwing in some strategically placed runs to make sure you know your significant other really does "want the D" … RAM. "Sundress" boasts an endlessly funky bass line that'll make you groove and jive down the street as if you were in Netflix's The Get Down. And "WWYD" is bouncy and fun, like that big ol' smile of his.
That's A Girl's Name was produced and co-written by Josh Abraham and Oligee during what was likely a very productive studio session, judging by the final result. The EP comes on the heels of DRAM's stunning cover of Outkast's "Prototype," both of which you can listen to below.