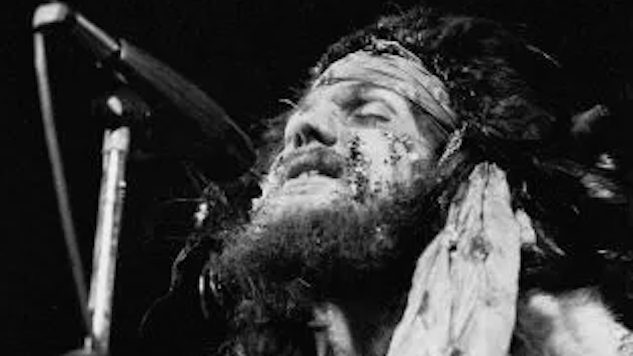 Mac "Dr. John" Rebennack, a pianist, singer/songwriter, studio musician and longtime New Orleans fixture behind the 1973 hit "Right Place, Wrong Time," has died. He was 77.
Rebennack died Thursday morning as a result of a heart attack, per the Associated Press.
"Dr. John was a true Louisiana legend," Louisiana Gov. John Bel Edwards said in the AP statement. "He showed the world Louisiana's rich musical heritage, and his passion for music has left a mark on the industry unlike any other."
Dr. John was more than a stage name: it was an entire persona. Rebennack was known for his incredible energy in a live setting and his lively fusions of psychedelic rock, jazz, funk and boogie woogie. He's been active for decades since finding the New Orleans scene by way of his father who worked in a record store and installed sound systems in local joints. In the 1950s, Rebbennack dropped out of high school to pursue music full-time and bounced from gig to gig until eventually taking to the road. He found himself involved with some drugs and crime, and he lost his left-hand ring finger in a shooting incident in 1961 in Jacksonville, Fla. But his lack of limb didn't deter him: His voodoo-infused studio debut, Gris-Gris, arrived in 1968, the first of many.
Throughout his career, Rebbennack toured with acts like The Grateful Dead and The Band and collaborated with the likes of Van Morrison and The Rolling Stones. He may have been flying under the radar in big-name studios, but Dr. John has long been a beloved character in American underground music.
Musicians like Ringo Starr and celebrities like Ellen DeGeneres remembered the bayou legend on Twitter:
There was no other performer like Dr. John, and there never will be. Tonight my heart is in New Orleans.

— Ellen DeGeneres (@TheEllenShow) June 7, 2019
God bless Dr. John peace and love to all his family I love the doctor peace and love pic.twitter.com/ljFWmMp9V9

— #RingoStarr (@ringostarrmusic) June 6, 2019
Listen to Paste vault recordings of Dr. John performing in 1978 below. Further down, watch a full concert from the 2006 Newport Jazz Festival.