Dirty Projectors Share "Keep Your Name" Video, First New Music Since 2012
Photos by Jason Frank Rothenberg, Bobby Bukowski / Rob Carmichael
Music
Video
Dirty Projectors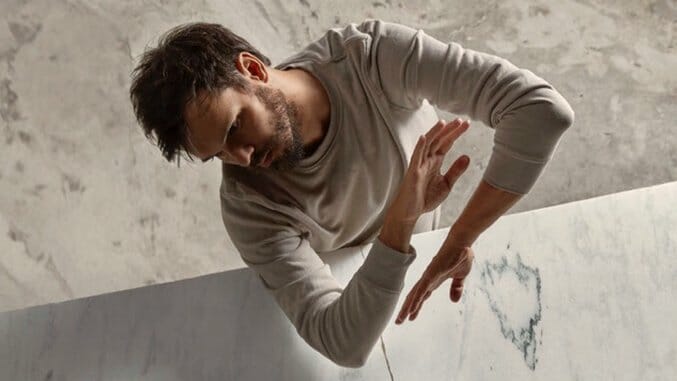 Producer, multi-instrumentalist and vocalist David Longstreth's Brooklyn-based recording project Dirty Projectors have shared their first new music since 2012's captivating Swing Lo Magellan. "Keep Your Name" is a bewitching ballad led by Longstreth's voice and a bevy of electronic flourishes.
Directed by Longstreth himself alongside Elon Rutberg, the "Keep Your Name" video begins on a hypnotic note: following an almost subliminally quick shot of a triptych of Missy Elliott, Joni Mitchell and Beethoven, Longstreth appears, delivering his mournful pitched-down vocals directly into the camera. The solitary singer is left alone in a kind of limbo, where he alternates between playing instruments and destroying them, his dejection and loneliness palpable. Quick cuts lend a kinetic energy to the video, while its lack of color reinforces the doleful emotional overtones, and some bizarre imagery keeps us guessing until a final visual pay-off.
No word yet on whether we can expect a new Dirty Projectors album, but "Keep Your Name" certainly has our hopes up. Watch the video above, and stream the song via Spotify and Apple Music here. You can buy it on iTunes here.