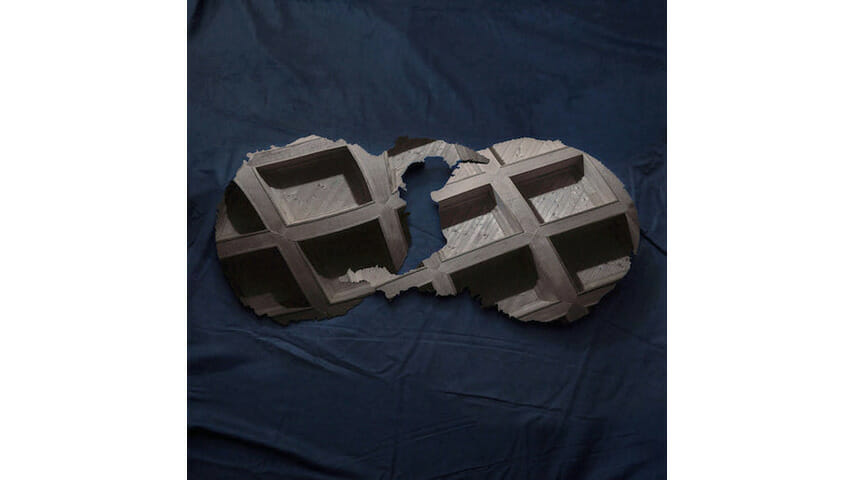 The eternal quandary of the breakup record: how do you make an album that's born of suffering but not insufferable? How to channel heartache into art that's both personal and universal and somehow not swamped in self-pity? Blood on the Tracks turned to allegory and character study. On her 2004 album Uh Huh Her, PJ Harvey retreated inward, flung obscenities ("Who the Fuck?") and longed for a land without men ("The Darker Days Of Me & Him"). And in one of the most memorable statements on love's cruel dissolution, Fleetwood Mac, that most incestuous of '70s superstar outfits, confronted each other on 1977's iconic Rumours.
Similar to the intermingling of Buckingham and Nicks (and McVie and Fleetwood), Dirty Projectors leader David Longstreth mixed creative and romantic partnerships to precarious ends. His relationship with Amber Coffman produced 2009's wondrous Bitte Orca (among other achievements) and culminated in a painful separation that left him isolated, depressed and creatively spent in a Hudson Valley A-frame. Now, nearly half a decade removed from 2012's Swing Lo Magellan, Longstreth has reclaimed the Dirty Projectors moniker as a beat-driven solo project. Dirty Projectors, his self-titled rebirth, is therapeutic and at times frustratingly insular, full of dazzling and meticulous electronic textures that bely the melancholia underneath.
As far as breakup records go, Dirty Projectors does not shy from self-pity. "I don't know why you abandoned me," Longstreth sings, in an uncomfortable croon, in the album's opening seconds. "You were my soul and my partner." The song is "Keep Your Name," a minimalist kickoff that's solemn and affecting until it lurches without warning into a remarkably irritating rap interlude, in which Longstreth drops references to Naomi Klein and Gene Simmons in quick succession. This segment is like a Hyde to the rest of the song's Jekyll: "I don't think I ever loved you," the singer declares, ostensibly to his "soul and partner."
The word "you" (or variations thereof—"your," "you're," etc.) appears more than 120 times in the album's lyrics. There is little question as to whom Longstreth is referring. On Dirty Projectors, the singer narrates the full arc of his relationship with unfailing specificity. Tracks like "Keep Your Name" and the glitchy electro-soul of "Winner Takes Nothing" produce the voyeuristic effect of reading someone else's diary without permission. "Up in Hudson" is the album's clear-eyed centerpiece, a personal and musical history lesson stretched across eight glorious minutes of brassy soul-pop arrangements. It is unfortunately sandwiched between two of the album's clumsier attempts at uptempo synth-splattered jams ("Death Spiral," "Work Together").
Longstreth has described this album as an attempt to make "something [he] could barely recognize." The songs do feel new, untested, sharply divorced from previous iterations of the band. Gone is the tuneful swirl of female vocals that made the Bitte Orca-era songs sound so delirious and vibrant. This album is dominated by Longstreth's voice—layered, sampled, swathed in autotune ("Ascent Through Clouds")—as well as his perspective. When Dawn Richard (aka DAWN) shows up to sing the hook on the excellent, Caribbean-flavored "Cool Your Heart," it is a palpable relief.
Dirty Projectors is by far the most self-referential album Longstreth has made. On "Up in Hudson," he recalls writing "Stillness Is the Move" for Coffman to sing, a striking line that situates the song not in the history of Dirty Projectors (it remains probably their best-known track) but in the context of that romance. "Keep Your Name" recasts a different Dirty Projectors classic in more brutal fashion: the song spins along on a dizzying sample of the words "We don't see eye to eye." It's a warped sample from "Impregnable Question," a disarming love song that Longstreth and Coffman sang together five long years ago. In that song, the line was a simple acknowledgment of surmountable differences. Here it's a post-mortem.
Longstreth grapples at reconciliation on the sparse, airy "I See You," a six-minute track that's short on hooks but heavy on platitudes. "I believe that the love we made is the art," the singer declares before the album ends in a swirl of church organ. It is a sweet sentiment with a bitter undercurrent. Art lasts. Love fades. Not as punchy as "You can go your own way" but it'll work.