Listen to a David Bowie Interview from This Day in 1987
Photo by Evening Standard/Hulton Archive/Getty
Music
Features
david bowie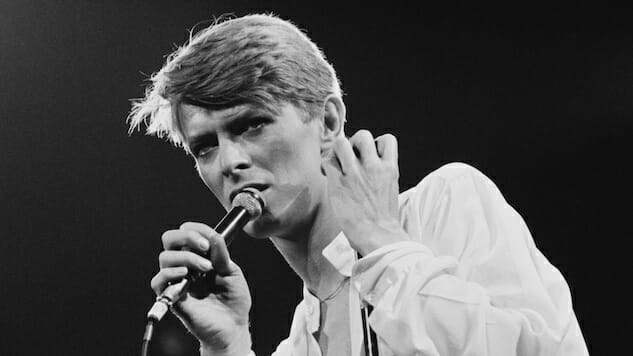 There's only one David Bowie. His music, fashion and artistic vision coalesced in a way that most artists could only dream of, and his influence can still be seen today—more than 50 years after the release of his self-titled debut album. With his sophisticated pop and glam rock, androgynous, ever-morphing fashion, complex stage personas and theatrical live shows, Bowie became one of the most beloved musicians of all time.
On this day in 1987, Bowie was rehearsing for a world tour in conjunction with his 17th album Never Let Me Down, and he spoke with an interviewer about his preparations for such a massive tour—the longest and most expensive of his career at that point.
"Instead of purely illustrating the songs as I did on the Diamond Dogs tour, this one has a lot more to do with dream states," Bowie said of his vision for the tour. "It's a dream that goes backwards and forwards from nightmare to a love feeling to the pure excitement of performing. It's a long dream. I would like to give the audience the impression that they've stepped into another world."
Listen to David Bowie's full interview from this day in 1987 below.