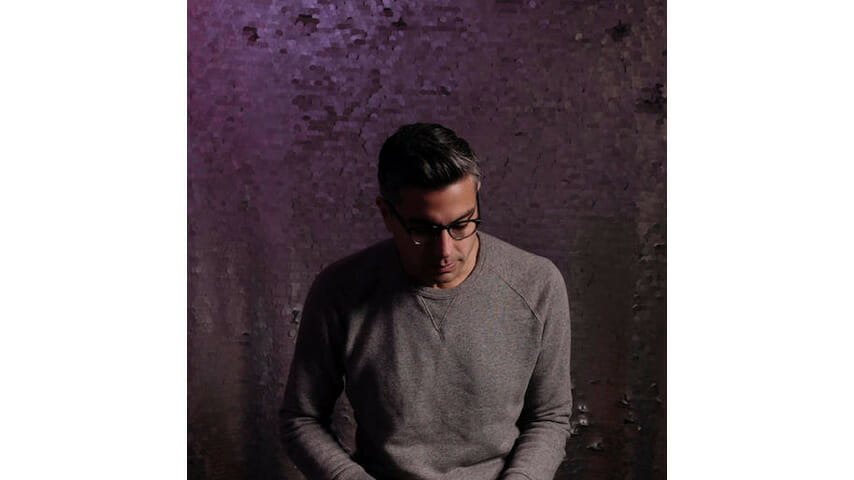 Dave Depper has made a name for himself as an enduring sideman to myriad road-dogs, established bands and Portland-based artists for over a decade. The indispensable nature of his vocation as a collaborator, songwriter and multi-instrumentalist helps explain why he's only now releasing his first solo album, despite a lifetime's worth of hired-hand contributions. And even with the expectation that his resume might presume at least one good album's worth of material, Emotional Freedom Technique was born from a kind of dare to write 20 songs in 12 hours. Depper isn't the first artist to attempt this challenge (see: Nick Jaina and Sacramento's Two Sheds for further review), but he's probably the first to have it yield such an unexpected result.
Despite the conceivable creative speed bumps that could very well be conjured from such a rapid-fire process, Depper's solo debut finds him embracing his ability to play any number of styles very well. And he performs every shred of music on the record himself. The proceeding onslaught of synth-pocked escapades found on Emotional Freedom Technique lays bare his exploratory ambitions, folding romantically ornate disco-pop up with a soulful musical wanderlust.
Beginning with "Do You Want Love?" Depper unfolds an ambient electro shuffle that sets a suitably ominous tone. Enveloped in a theme of loss and leaving, the writing of the album is as much a journal of his crumbling social structure as it is standard pop fare. Having been hand-picked by Death Cab For Cutie's vacant guitarist role in 2014, Depper found himself swept away in a maelstrom of touring obligations and, seemingly, unanticipated loneliness. Luckily, through the inherent miseries Pollocked into the pop music canon, Depper strikes a middle ground to release the intimacies of his predicament and still implore the wiggling of butts on the dancefloor. "Do You Want Love?" in turn delivers the perfect opening line, "How did I get here?/Where do I begin?/Who's to blame for the state that I'm in?/Did I get lost somewhere along the way?" These outstretched inquiries are delivered in sultry verse, weighted down by dense narrative psychoses.
The bewildered thread continues to weave on "Communication," a steady track that employs a hand-clap beat and dark synth lines that deconstructs Depper's issues with staying connected. It's one of the album's thinner moments until "Lonely With You," which mines the slow-burn uber-chill of Washed Out, though guitar flourishes retain the album's disco-forward bent.
The record's obvious single, "Your Voice on the Radio," slaps together buoyant rhythms with shakers, lots of layered percussion, and vocal contributions from folkster, friend and fellow Portland musician Laura Gibson. Finding an intoxicating crossroads between EDM, Graceland-esque South African groove and radio-ready pop, Depper recalls the sentiment of the 'Mats' classic "Left of the Dial" in finding solace in familiar voices on the airwaves.
You can practically hear tears plopping on the floor during "Never Worked So Hard," a resolute opus penned in the wake of a doomed relationship, with pulsing electro beats and sunrise synths owing a sizeable melodic nod to Roxette's "It Must Have Been Love." Depper's matte vocals plead, "I wanted to be everything/The sunshine in your life/the darkness in your night…In the end I lost the fight/I just couldn't get it right." Perhaps not surprisingly, "Never Worked" was one of the first songs cherry-picked from his 12-hour writing session, and the first that marked a hard departure from his previous catalog of songs. Armed thusly, the album takes on the nocturnal pop sonics of a decadent '80s afterparty, with his considerable musicianship captaining songs both cathartic and low.
Finding the balance of those yin-yang emotions is of particular note on the record. Even as you can feel Depper's internal conflicts, his songs remain acutely aware of their place in the telling of the tale. "Summer Days" is a pristine example of his ability to imbue these peppy tunes with energizing abandon. As the buoyant chorus explains, "I wish I could say there was an easy way/but sometimes you can't fit life into your plans/I remember summer days."
If it's answers to the cloying throes of emotional turmoil you're looking for, then a pop record may not always be the best place to go hunting for your salvation. Emotional Freedom Technique, however, does serve a great role as a commiserating shoulder to cry on, and doubles as a strong look into the evolving talents of a sideman taking center stage.