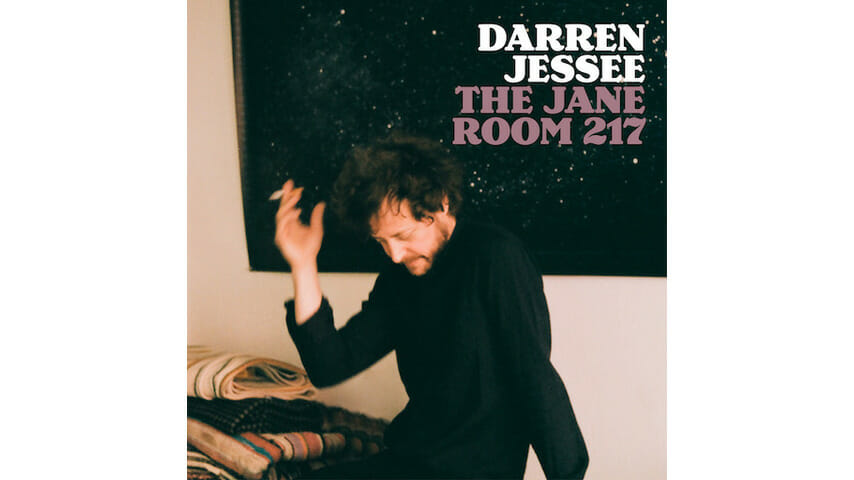 The solo debut from Ben Folds Five drummer Darren Jessee seems like it could get snapped in two if handled too roughly or blown halfway around the world if hit by a strong gust of wind. The 47-year-old musician plays and sings with the delicacy of a glass figurine or a thin sheet of rice paper. A far cry from the maximalist pop of his band Hotel Lights and the bombast of BFF.
But as with the work of fellow heart on sleeve troubadours like Cat Power and Elliott Smith, it's precisely that gentleness that gives Jessee's work so much power. The appropriate response to the nine, mostly acoustic songs on this collection is to lean in close and search out every last detail. All the better to hear the quaver in his voice, the squeak of his guitar strings and a healthy amount of room noise (Jessee recorded the bulk of the album alone in his New York apartment). There's a voyeuristic quality to it all, as if eavesdropping on the sessions. So much so that when the overdubbed mini orchestra swells into the mix, it's almost startling, like being caught with your ear pressed against the wall.
The combination of Jessee's quiet invocations and the high fidelity sweep of the strings and horns that collaborator Trey Pollard added to the mix also feels like some curious soul found a tape of home-recorded demos on the street and decided to flesh them out for commercial release. It doesn't have the ugly effect that the recent spate of long-dead rock star with orchestra releases do. The combination is more organic and beautiful, like the aforementioned Smith when he appeared on the Oscars in 1998.
As it becomes more clear that Jessee is singing, primarily, about love and heartbreak, the weight of The Jane, Room 217 becomes almost too much to bear. He often directs those messages to some unnamed person in his life dealing with an emotional trauma, giving listeners a glimpse of the details but more often using his platform as singer-songwriter to urge them forward. The last two songs on the album, in particular, are like salves placed on the burned spirit of someone emerge from the wreckage of a relationship. Jessee allows us space to let the tears flow and not avoid the darkness. "Let the healing begin," he sings, with hushed fortitude on "Go On Baby Break Down." It's good advice made all the more poignant by the soft musical cushion it is laid upon.