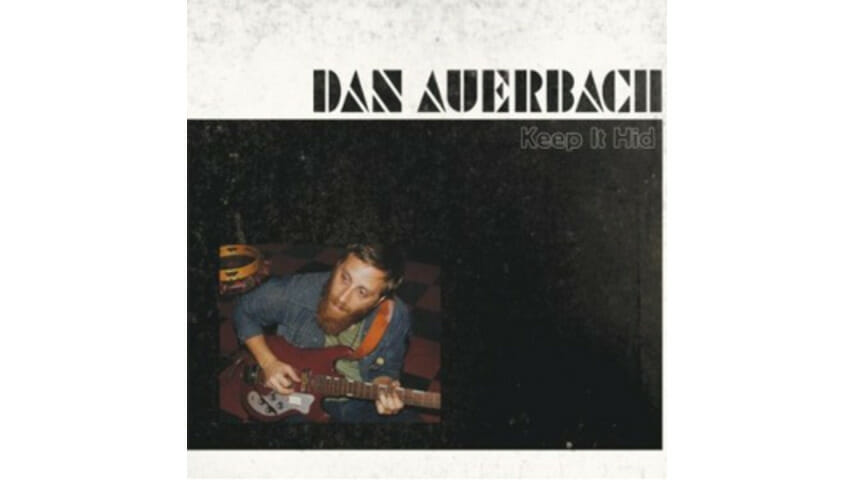 Black Keys frontman stretches his solo legs
Removing himself from the visceral attack of the Black Keys, singer/guitarist Dan Auerbach explores the crossroads of early-'70s rock and swampy ballads with his first solo release. Keep It Hid bares some traces of the Black Keys' wallop, but Auerbach places more emphasis on melody and spacious production, bolstering his familiar barn-burning blues with a sense of exploration and comfort. Throughout the record, he inhabits the roles he can't easily portray in his band, from the lullabying crooner behind "When the Night Comes" to the weary, Depression-era troubadour of "Trouble Weights a Ton." He's a gifted songwriter, and his experience behind the microphone lends a melodic anchor to his guitar riffs, which blister and burn but rarely muddle their hooks in waves of amplified skuzz. Equally commendable are his production skills, as even the most driving tracks boast a loose sort of ambiance that's sometimes missing from the Black Keys' swagger. Mandolins and slide guitars fill "Goin' Home" with trebly echoes, while the above-mentioned "When the Night Comes" is sparse and beautiful, a poignant love song dressed up in keyboards and co-ed harmonies. Fans of Auerbach's previous material may miss Patrick Carney's percussion, but Keep It Hid is something else entirely, an opportunity for Auerbach to flex all his musical muscles without confining Carney's own strength.
Listen to Dan Auerbach on his MySpace page.